Creating an Experiential Destination by Retail Type using the 4 Pillars of Customer Engagement [Part 3]
Whether you own a big box chain or a specialty retail store, experiential destinations are the future.
Customers want hands-on, unique experiences — something that cannot be purchased online. From DIY classes to in-store dining, experiential destinations are making the retail experience more appealing and personal.
A Closer Look at the Four Big Stakeholders of Retail
Retail is changing at a fast pace, creating "gathering spaces" to sustain repeat, long-term business. When you take your customer on an exciting journey, they will connect with your business.
In turn, they become more than a customer — they become part of your community.
The following four stakeholders have already evolved, creating spaces that enhance the customer's experience. There are shining examples in every industry, allowing you to become inspired. Get creative and put your own spin on this revolutionary concept.
1. Grocery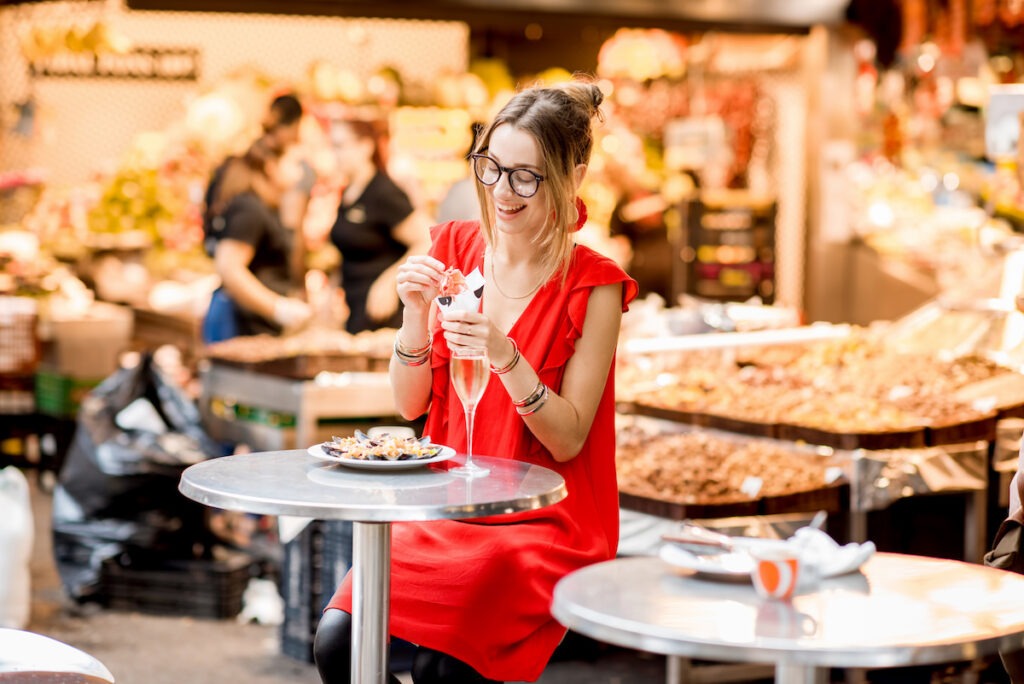 One "town square" business is already a leader in this space, providing fellow retailers a leg up when it comes to grocer-influenced experiential destinations. Whole Foods has built a community around customer service and like-minded inclusion. Health-oriented markets with an urban feel are trending — and their popularity is not expected to subside anytime soon.
Customers are demanding unique, sophisticated services. Whole Foods has jumped on this opportunity, dedicating sections of their stores to indoor dining and fresh-to-go cafes. They even offer consultations with nutritionists. From cooking classes to dining stations, the industry is moving away from the traditional grocery shopping experience — embarking on a fresh, community-based journey.
2. Big Box Chains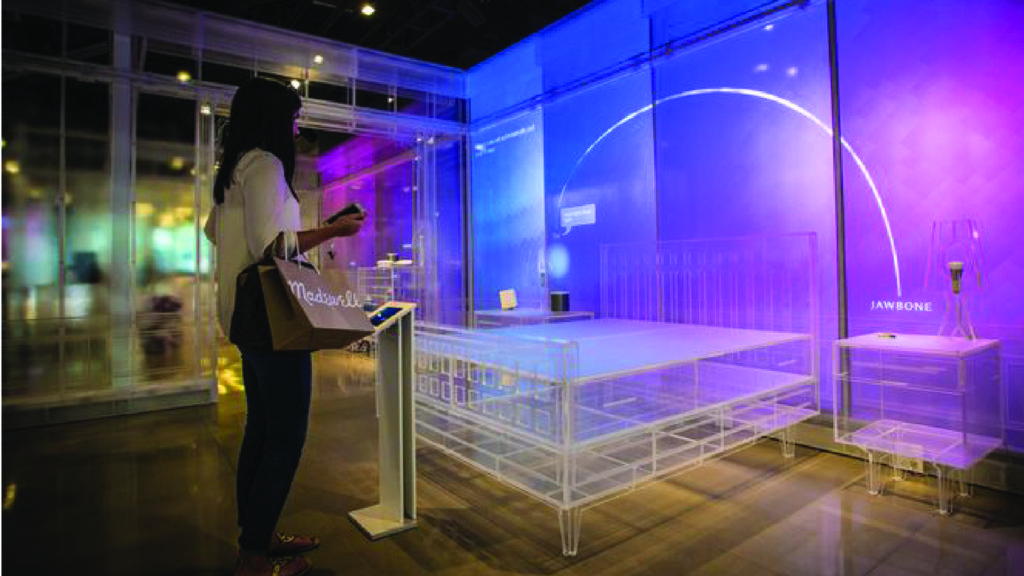 Companies such as Walmart and Lowes have large budgets that can create and build experiential destinations unlike any other. By offering all four pillars in a "home away from home" experience, shoppers begin to connect with their favorite retailers.
Here are just a few examples:
Lowes, Home Depot, and other "home improvement" centers are connecting with shoppers in order to drive sales and enhance productivity. A great example would be live classes offered in-store. Customers would build larger scale products in-store, which they could then take home (or have their project delivered by the company).
Retailers can offer augmented reality to offer an "open home" experience, where shoppers can view digitalized home mock-ups. When customers are able to envision products being used in real-time, they better understand both functionality and design. This sparks inspiration and enhances the customer's experience. Partnering with Bonobos, Walmart will also offer extreme showrooms — creating buzz for the new generation of retailers.
3. Garden Centers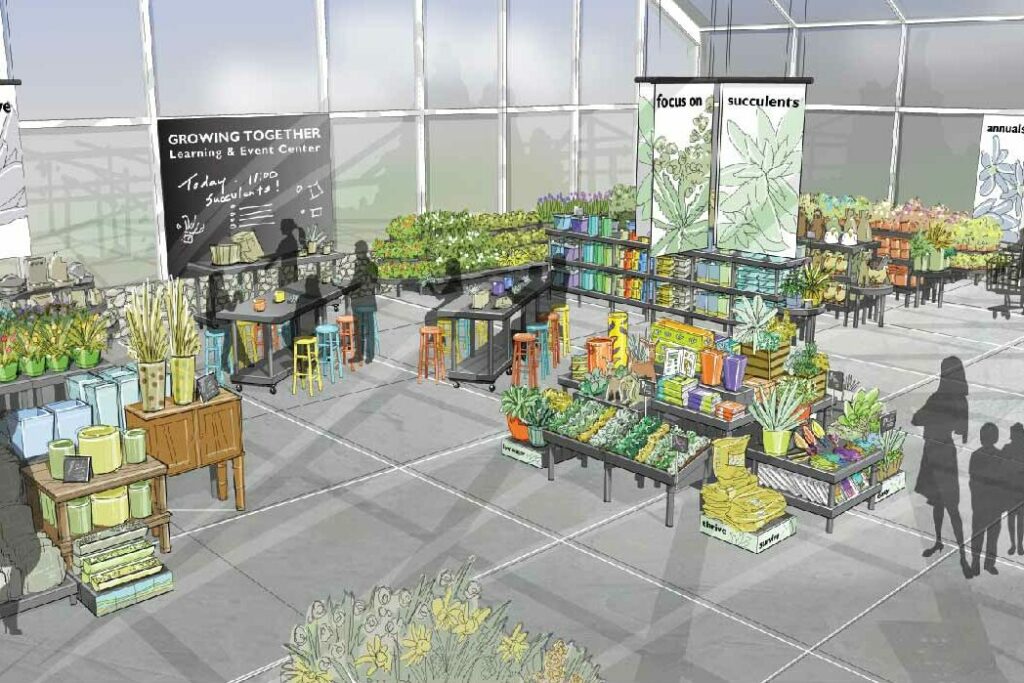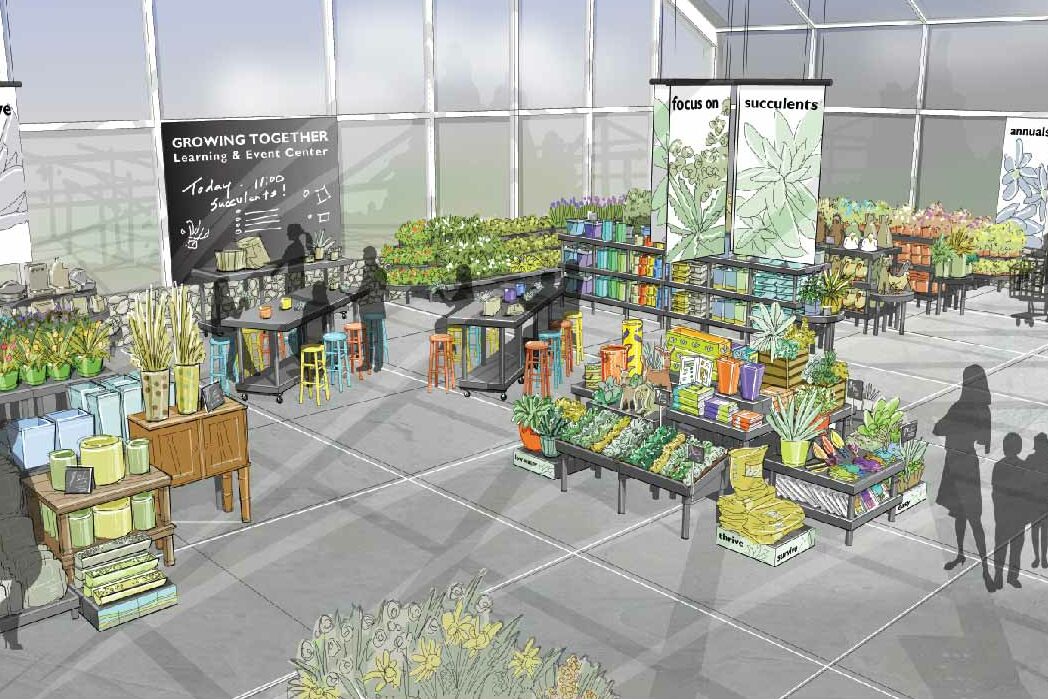 Depending on the location, many garden centers have already taken advantage of this growing trend. To keep their business ahead of the competition, these centers are incorporating experiential elements which create the ultimate customer experience, encouraging a sense of community and socialization.
Depending on branding goals, some centers offer yoga classes, while others reach out to other local businesses. When retailers coordinate their efforts, they both win. For example, incorporating a coffee shop or wine tasting experience in-store. By diversifying the town square experience, customers flock to these one-stop destinations.
4. Specialty Retail
In retail, authenticity is everything. This is why mixed-use retail will be the future — combining lifestyle and residential areas with urban development. This is one of the truest examples of the four pillars in-action, as the experience is ongoing when one's living environment is incorporated into retail, experiential destinations.
Whether retail locations choose to incorporate a restaurant in-store or create themes around specific neighborhood profiles, mixed-use centers are breathing life into retail. When a customer can work out, dine and shop all within the same experiential location — everyone wins.
This year, it's time to make some critical changes. After all, Socrates said it best, "The secret of change is to focus all of your energy not on fighting the old — but on building the new."