Worksheet: Project Scope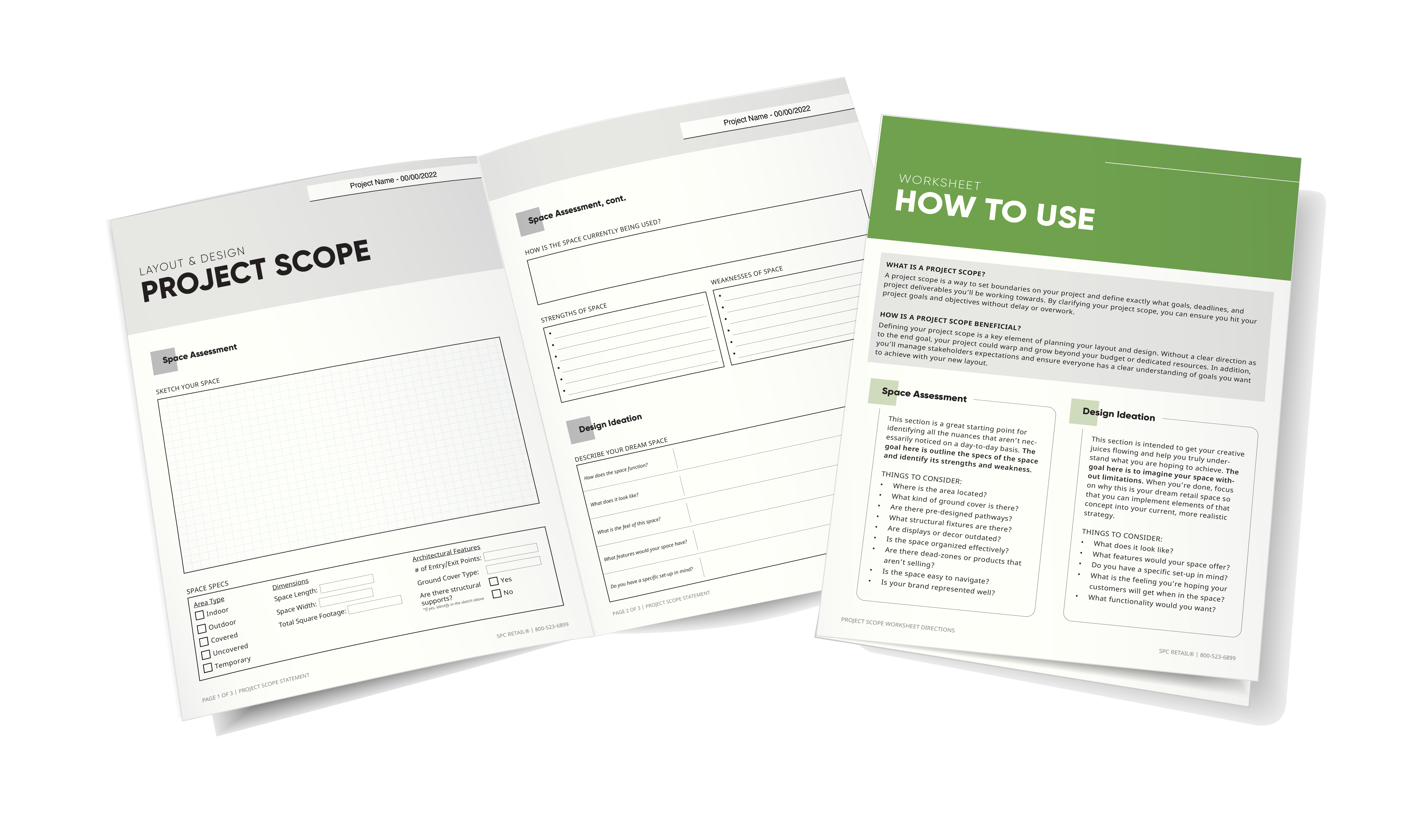 What is a project scope?
A project scope is a way to set boundaries on your project and define exactly what goals, deadlines, and project deliverables you'll be working towards. By clarifying your project scope, you can ensure you hit your project goals and objectives without delay or overwork.
How is a Project scope Beneficial?
Defining your project scope is a key element of planning your layout and design. Without a clear direction as to the end goal, your project could warp and grow beyond your budget or dedicated resources. In addition, you'll manage stakeholders' expectations and ensure everyone has a clear understanding of the goals you want to achieve with your new layout.
What You'll Get
This worksheet will walk you through sketching out your space, documenting your needs, defining project constraints, and setting project goals.
Once you've completed the worksheet, share it with your design team and get buy-in from key stakeholders. The information that you've included should help you get down to the nuts and bolts of defining what's most important in your retail design and how best to balance the various constraints and requirements to achieve the most with your available resources.
It's a perfect document to refer back to as you select the type of layout to use, identify and block out zones, choose your displays and fixtures, and refine your layout.
---
Download the worksheet now!
---