Semi-Permanent P.O.P Display
Client: Greek Occasions
Vision:
Establish an elevated P.O.P. solution to be used at Barnes and Noble College stores nationwide and in future partnerships.
Project Scope:
The project scope demanded that the P.O.P. display showcased Greek Occasion's innovative line of fraternity and sorority branded party supplies and met the following requirements:
A semi-permanent fixture that was durable, easy to move, and would last for years.
Easy integration of branded boxes that could accommodate various products including plates, cups, napkins, candles, and gift baskets.
Various sized displays that would scale based on store size. The one-sized box needed to integrate with all display configurations.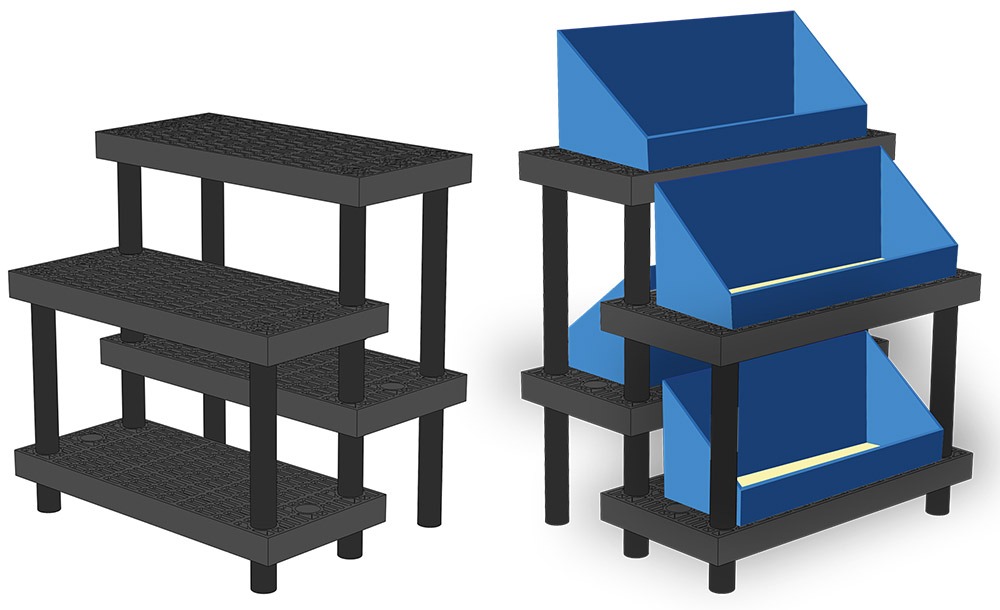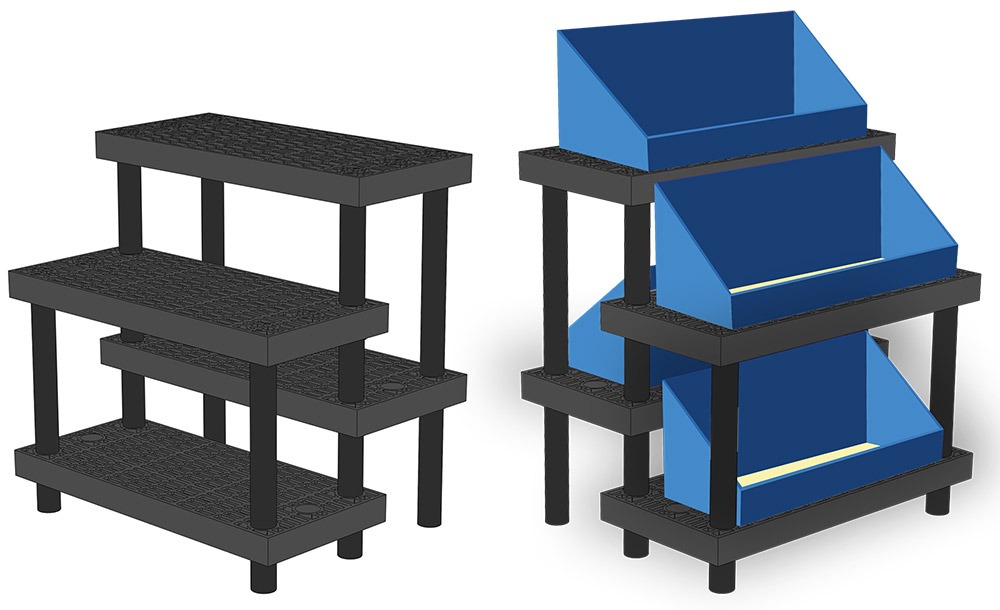 Results:
Semi-permanent P.O.P. displays provided a polished product presentation that extended beyond the 3 to 6 month lifespan of traditional cardboard displays. In turn, providing a cost-effective alternative to throw-away displays that are easily damaged.
Semi-permanent P.O.P. displays allow store planners to take the guesswork out of layouts and planograms by negating temporary displays that are constantly changing.