Resource Guide: Layout & Design Best Practices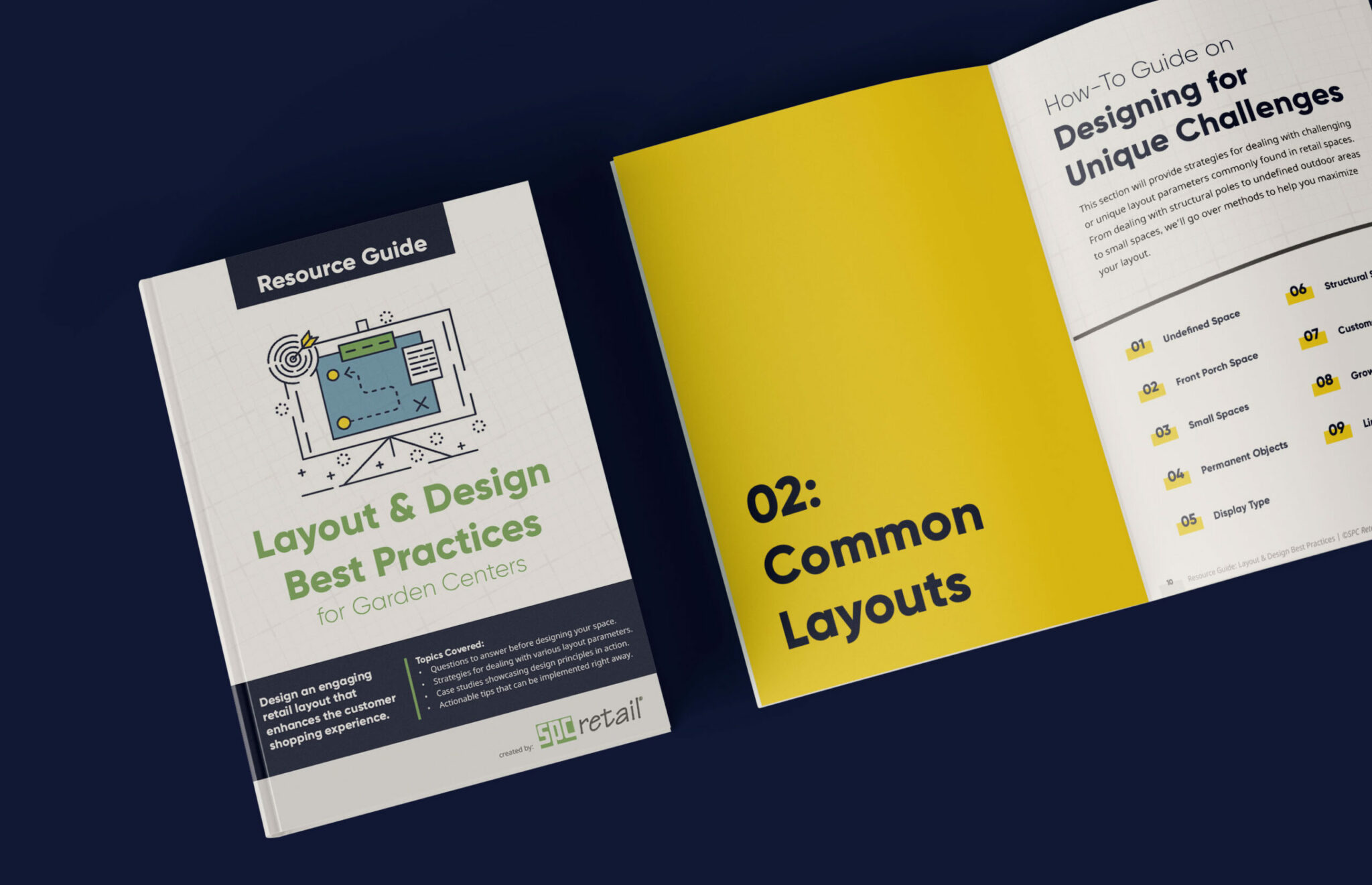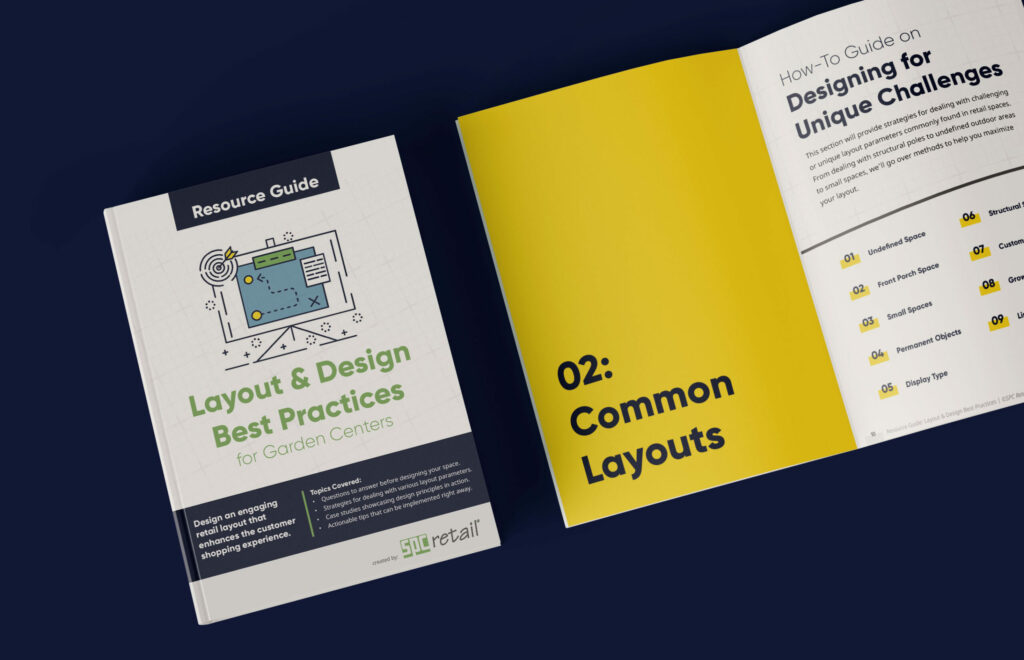 Design an engaging retail layout that enhances the customer shopping experience.
---
The Details
Great retail design is everything when it comes to the customer experience and overall success of your store. Based on a combination of store layout and interior decor, the way you design your retail space can be the difference between a store that's forgettable and one that's unforgettable.
We've created this resource guide that is full of real layout examples, actionable tips, and strategies for designing well organized and impactful retail spaces for the live goods industry.
This guide includes the following:
5 fact-finding questions to kick-start the planning process.
A how-to guide on designing for unique layout challenges.
Project Files: A deep dive into real-world retail layouts.
---
Sneak Peek!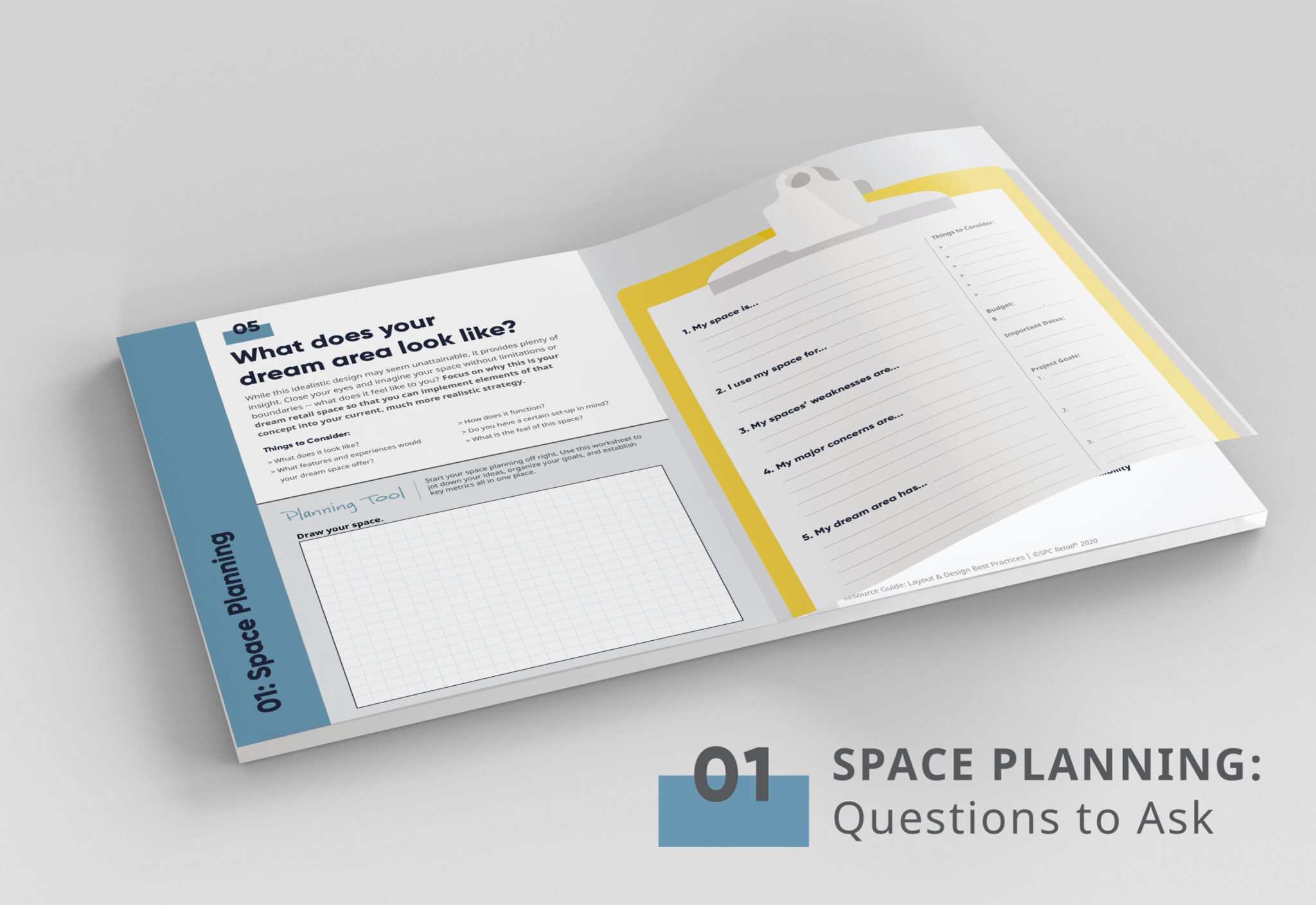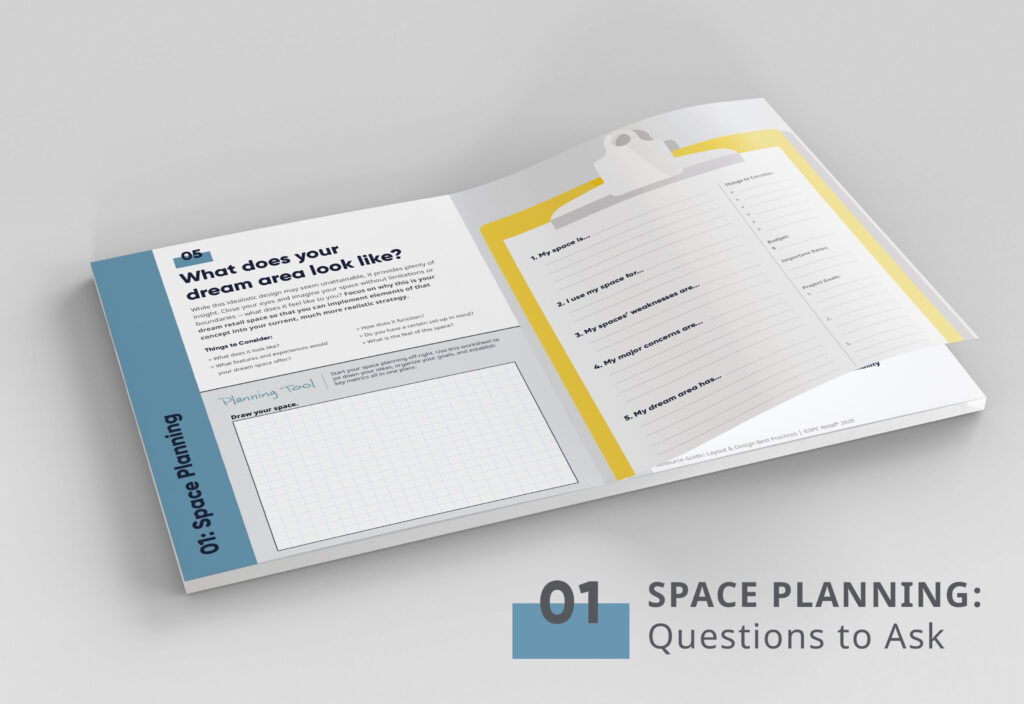 Space planning may seem like a daunting and time-consuming task, but if you break the process down into simple questions, you can develop an efficient and effective strategy with ease. Get started with the included worksheet to jot down your ideas, organize your goals, and establish key metrics.
---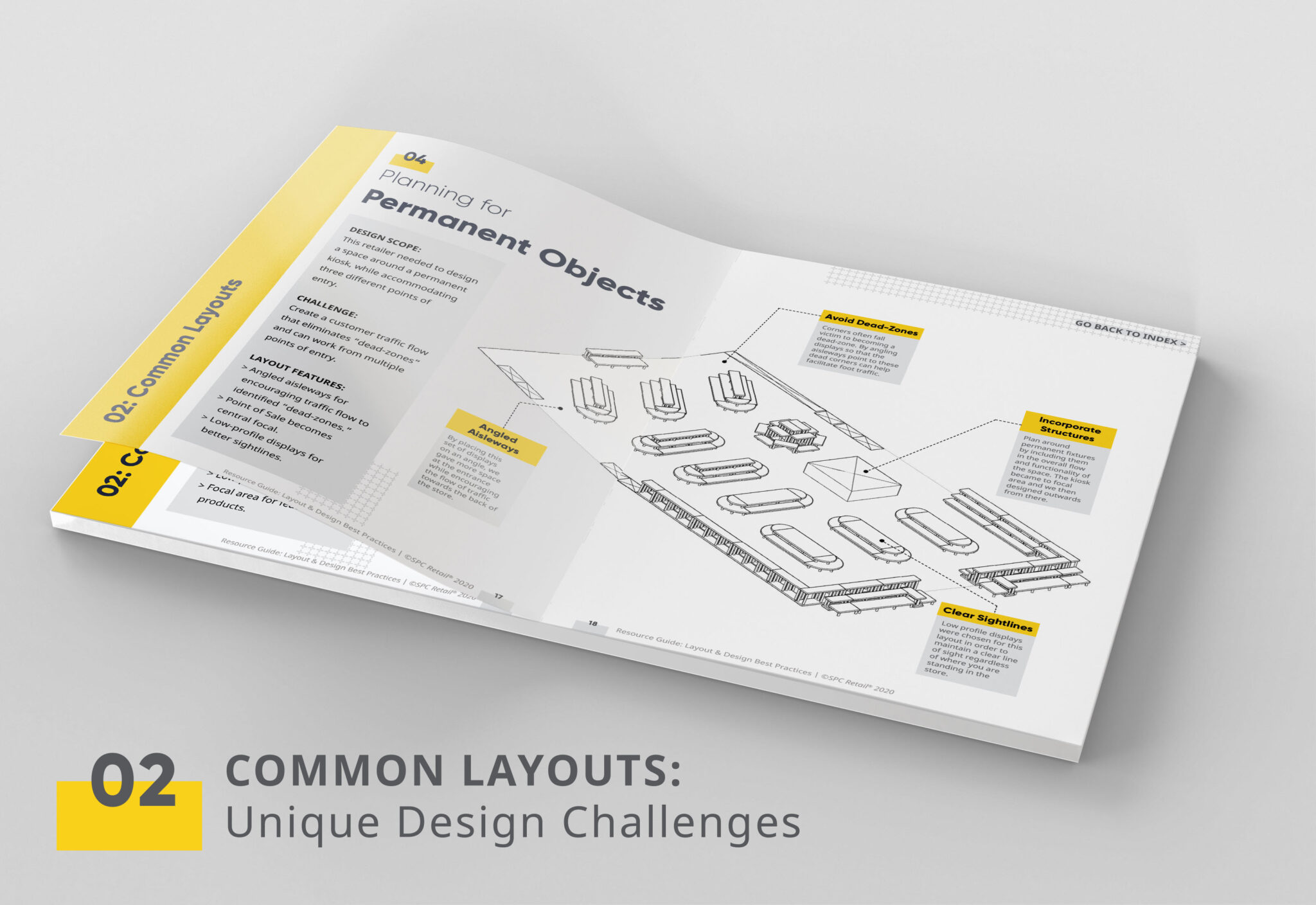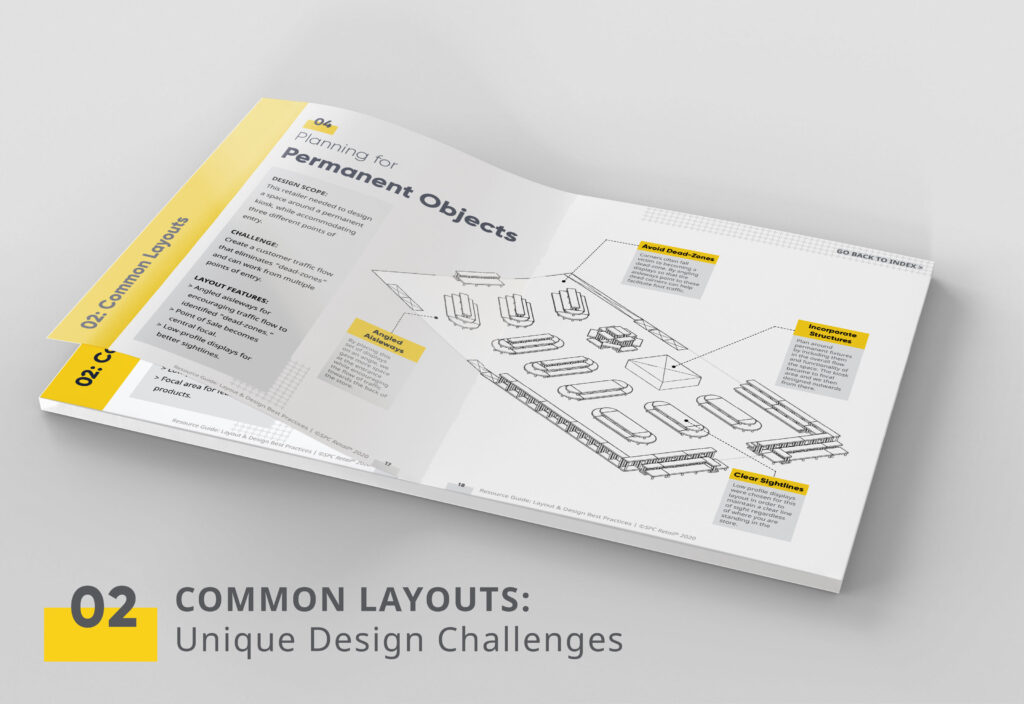 Learn strategies for dealing with challenging or unique layout parameters commonly found in retail spaces. From dealing with structural poles to undefined outdoor areas to small spaces, we'll go over methods to help you maximize your layout.
---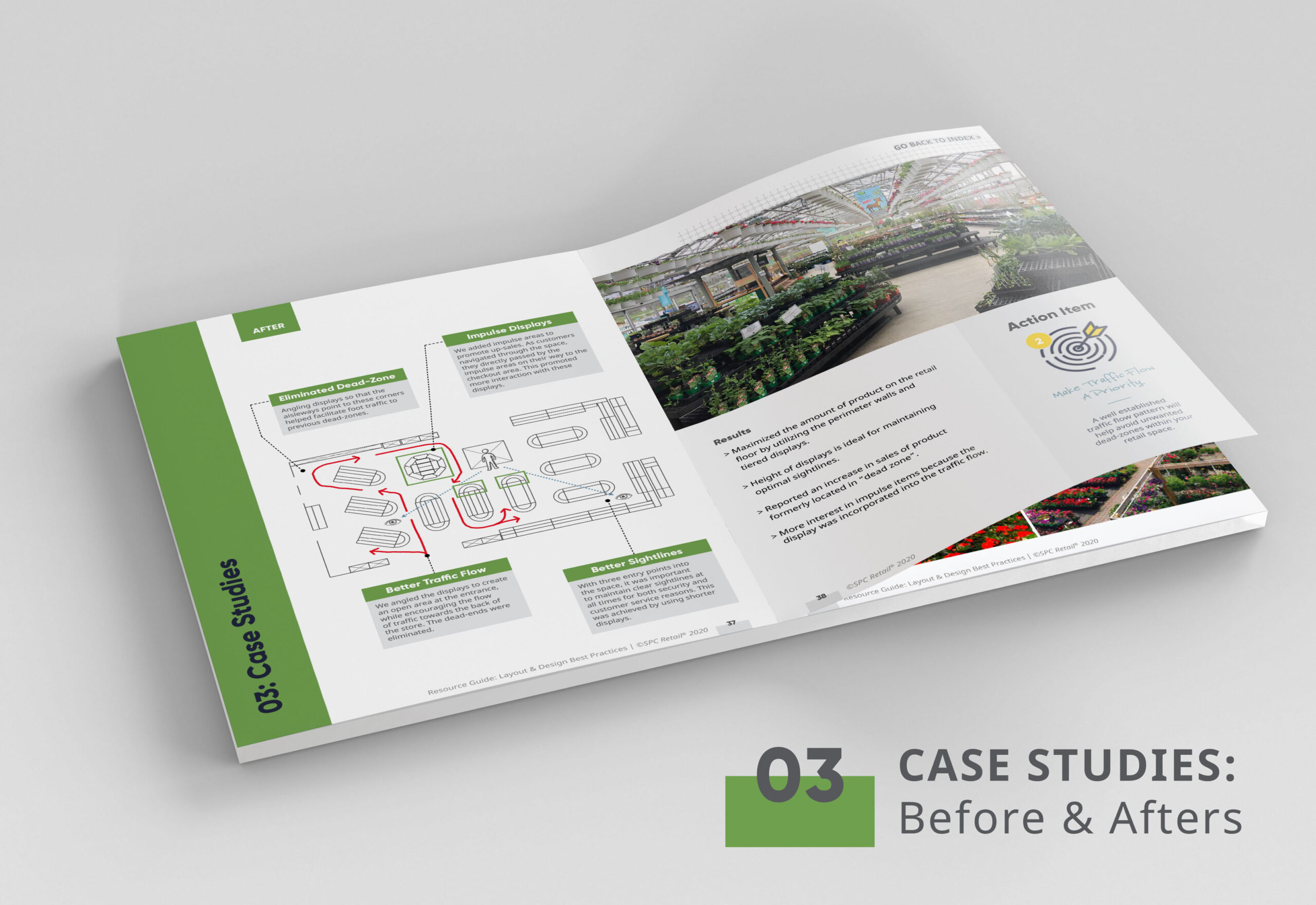 Take a deeper look into how to tackle common layout challenges. We'll guide you through real-life case studies that demonstrate the techniques discussed in the common layouts section and provide you with key takeaways that you can start implementing right away.
---
Get the Layout and Design Resource Guide – Download Now
Please fill out the form. Once completed, we will send you an email with the link to your download.