Broken Retail: Block & Board
The Ugly Truth of Block & Board
Everyone loves a good DIY project. But is it wise to rely on this strategy when determining the types of displays you will use in your retail layout? We've done the research, and it's clear that while some DIY displays add an extra element of "awe" to a merchandising strategy, more times than not, they end up posing a danger to customers and can weaken a store's brand.
The biggest culprit of DIY displays in garden retailing is the use of cinder blocks and some kind of wood board to create benching, stepped, or platform style displays. Let's look at why retailers should not be using block and board displays within their merchandising strategy.
Safety Hazard
A proactive focus on retail display safety is imperative when designing your own fixture. We often see DIY displays are not always built with this in mind. How you set up your DIY display will significantly impact its overall stability and safety rating.
In the image to the below, we see a DIY display built using cinder blocks and a wooden pallet. This display's core building materials are heavy, have sharp edges, and are prone to causing scrapes or splinters. Because the cinder blocks are stacked instead of staggered, this display lacks stability, as evident in the leaning blocks on the right.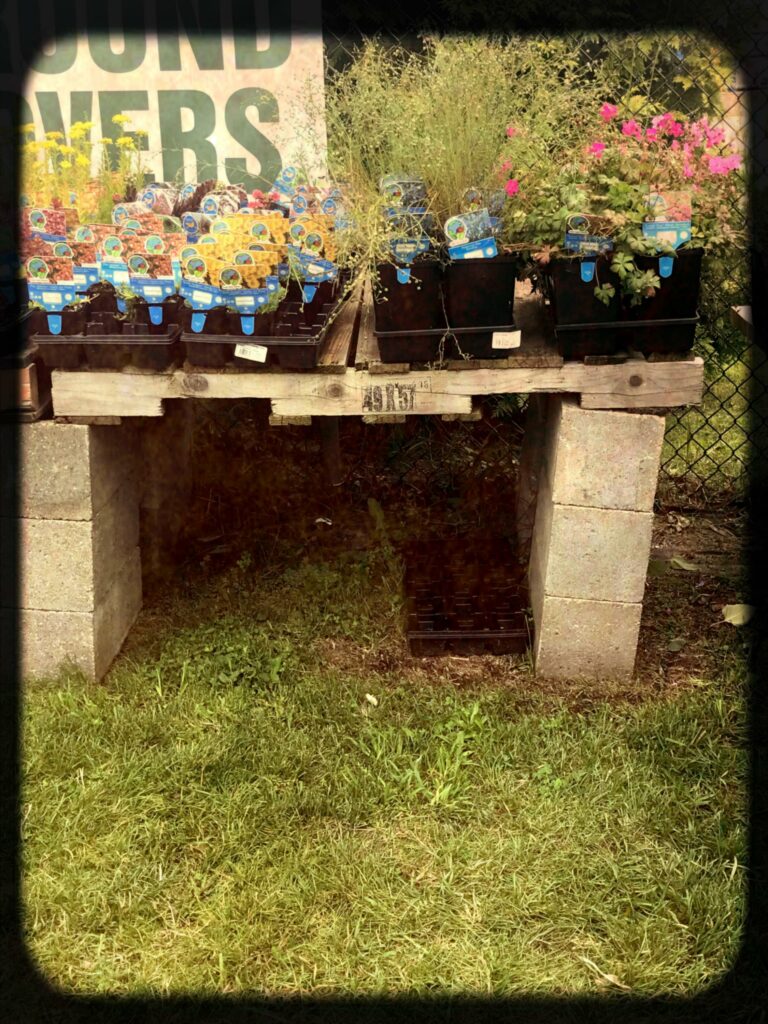 With the average cinder block weighing approximately 35 pounds and a wood pallet upwards of 50 pounds, this display could cause tremendous injury should it collapse or fall on an employee or customer. Premise liability is a serious concern for retailers. It could spell financial hardship for your business if appropriate steps are not taken to ensure the displays you are using meet safety standards.
Uninspiring Merchandising Story
In addition to the safety concerns over block and board displays, many retailers need to consider how these displays affect their ability to merchandise effectively. Let's be honest- many block and board displays look old, worn, and tattered, causing them to lack visual appeal.
In the same sense someone would dress nicely for an interview, product presentation acts as the exterior to what will ultimately determine the type of first impression you make on customers. Merchandising strategies similar to the example to the right are unlikely to create a favorable attitude towards the products you are trying to sell. The purpose of visual merchandising is to attract, engage, and motivate the customer towards making a purchase. The type of displays you use are an integral part of achieving this. To increase the desirability of products, a display should establish a hierarchy of organization, tell a story, and expose customers to the maximum amount of merchandise. That is a lot to accomplish when using DIY block and board displays.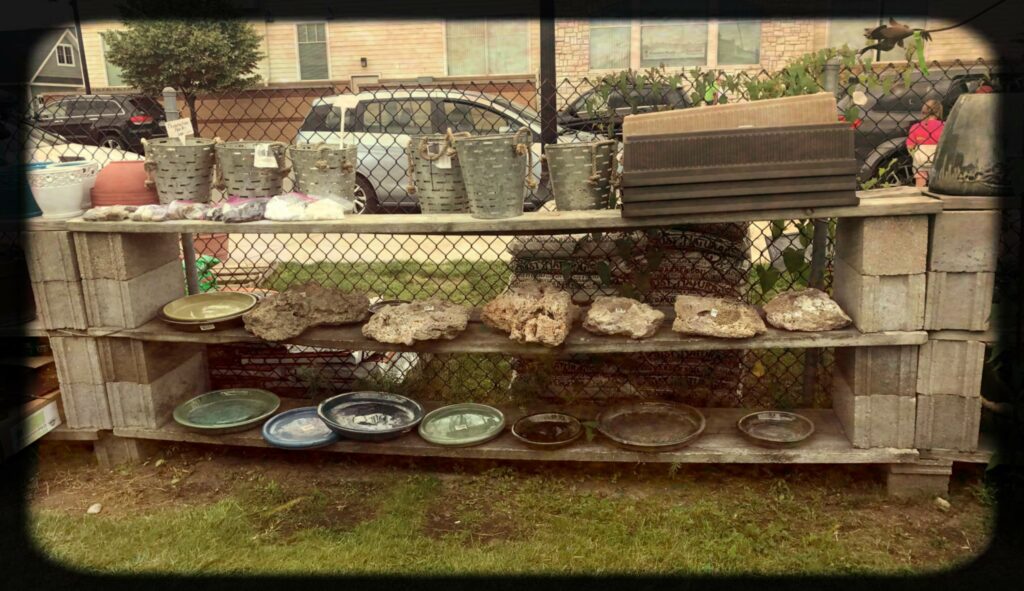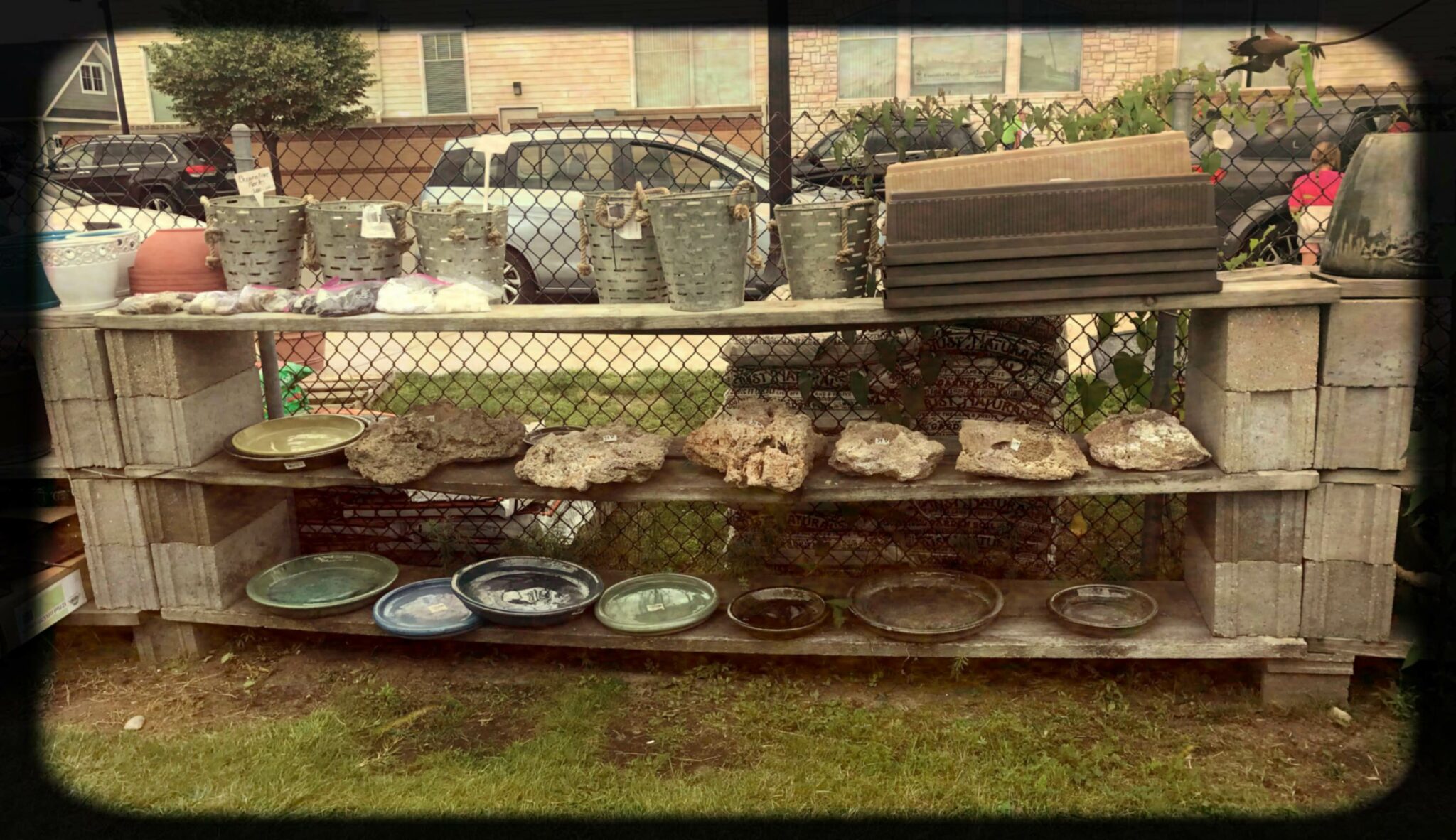 Damaging to Your Brand
How you present products will have a significant impact on the customer experience. In fact, visual cues are one of the primary drivers in the overall satisfaction customers have while shopping at your store. Many shoppers will draw conclusions regarding a brand based on their shopping experience. For example, take a look at the photo on the right – ask yourself – what message am I sending my customers when they see this?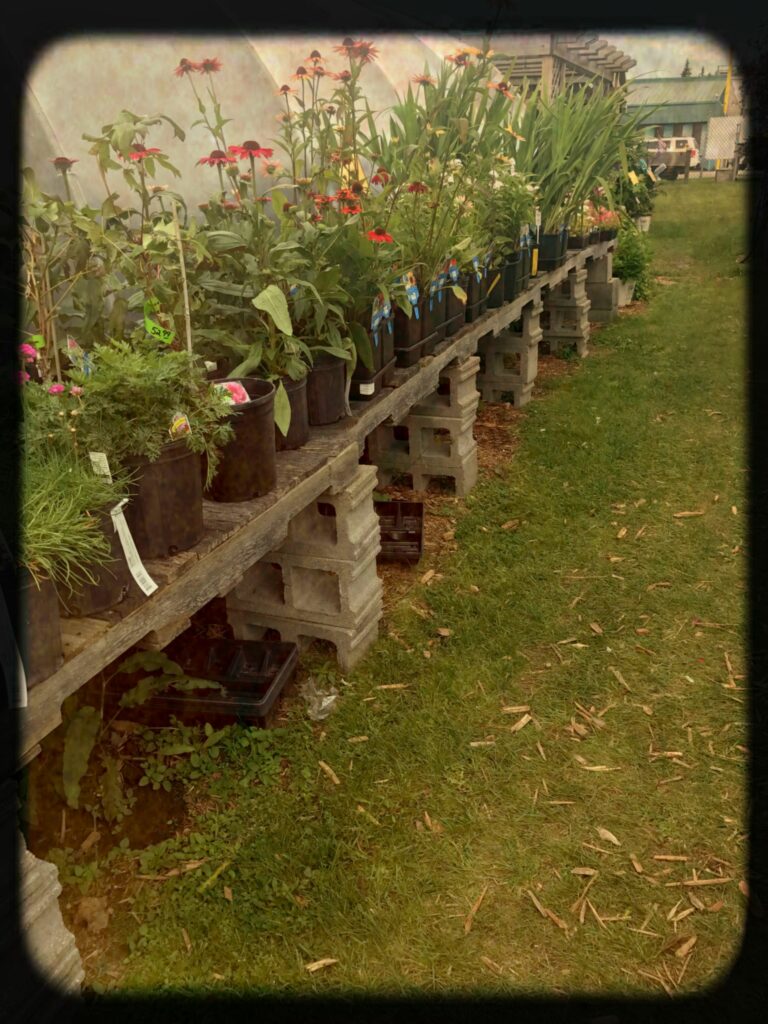 While block and board is a convenient and economical way to display merchandise, it's unlikely to leave a positive lasting impression on your customers. With dozens of garden centers, hardware stores, and grocery stores selling live goods, customers have an abundance of options to fulfill their purchasing needs. Entice shoppers to choose your store over others by giving extra care to the displays you are choosing. Ensure that your visual presentation helps elevate products to feel desirable, not discarded. If your customers understand who you are and what you offer, it will develop brand loyalty leading to repeat purchases.
---
Showcase with Purpose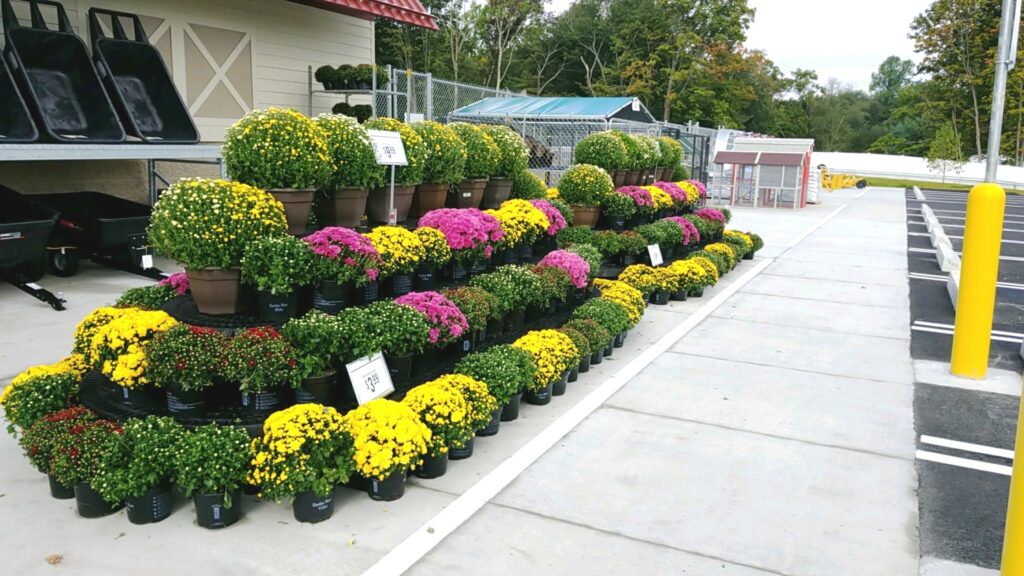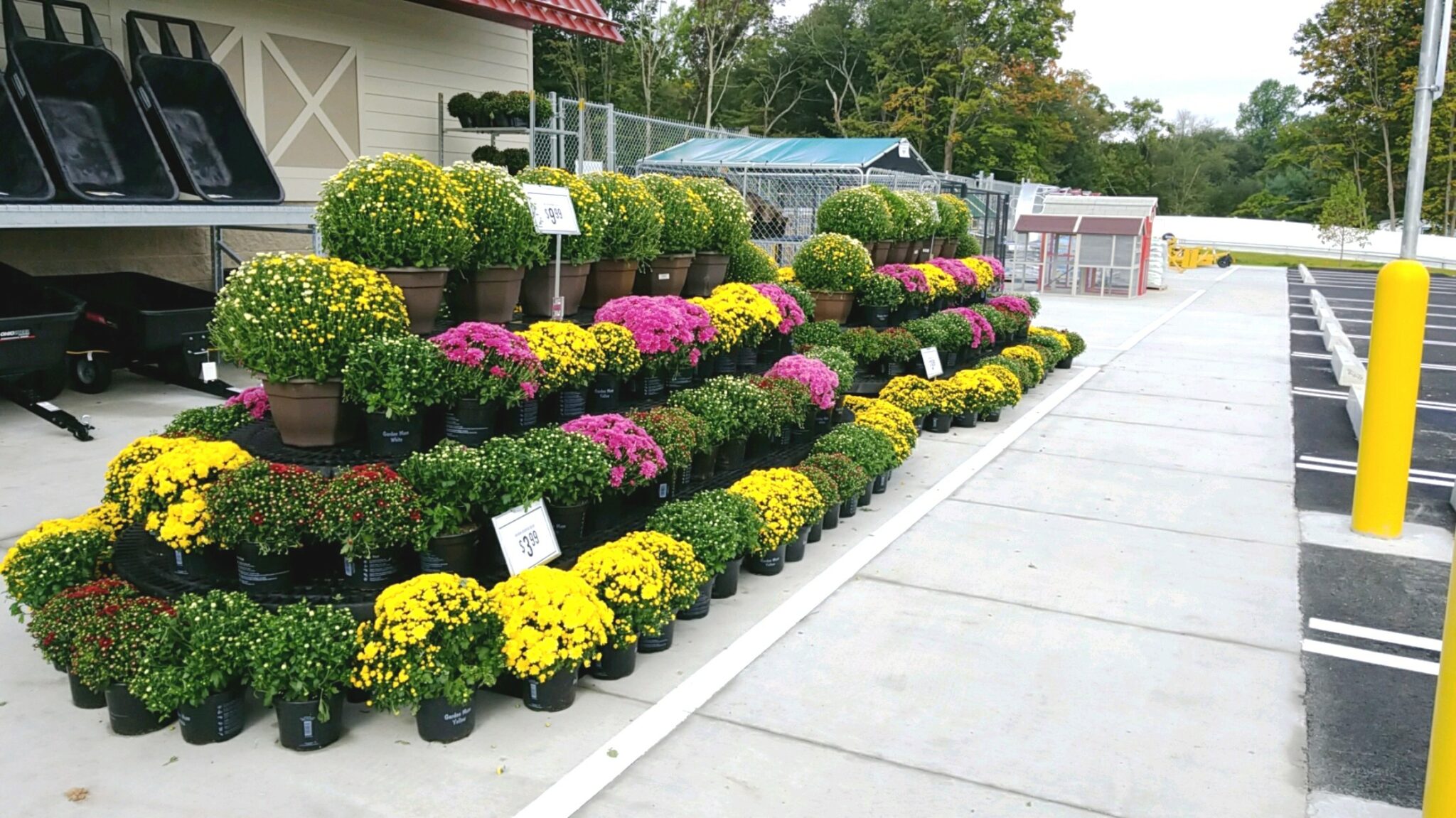 For over 40 years SPC has been supplying retail fixtures to live goods retailers. We've seen the good, the bad, and the ugly when it comes to DIY displays. Here are three reasons why retailers have chosen to upgrade their block and board display to Benchmaster.
Easy, tool-free assembly
Our products are not only simple to use and maintain, but require little set up. Similar to block and board, the no-tool setup means displays are ready to go quickly. Plus, with interlocking components, there isn't a risk of the display shifting or falling apart.
Long-lasting, smart investment
Most retailers will choose block and board because it's an economical solution. However, unlike these DIY displays, an SPC display will not only look great but is achievable without breaking the bank. With many of our clients getting years of use out of their SPC display systems, the marginal difference in initial cost has far outweighed the cost to upkeep or replace DIY alternatives.
Distinctive Solutions
The downfall of block and board displays is their uninspiring visual product presentation. This downfall is most commonly due to a lack of merchandising capabilities. SPC displays come in various configurations that give retailers the flexibility to use different shapes and merchandising levels to create a clean and sleek product presentation.
Ready to upgrade your display?
Shop our store or contact us at 800-523-6899.