How to Utilize Your Vestibule Space More Effectively
The vestibule area of your store is your first opportunity to welcome your guests as they enter. We usually see retailers simply place bulk pallets in this space and calling it good. A total shame and more importantly a missed opportunity to connect, engage, and excite your shoppers as they enter your store.
This begs the question – is a bulk pallet display really your best shot at making a positive first impression? We think we could do better.
---
Invite Guests in with Products that Pop
We encourage you to explore a better way to invite your guests in. Because the vestibule is the start of the shopping journey, it's better served to showcase products that are fun, seasonal, and unique. These products are exciting and can engage your customers from the second they walk through the door.
---
The Method to Success
We believe the best way to merchandise your products is with a fan-shaped design. Achieve this by using the tallest point of the display to tell a story or act as a vignette. Then, trickle-down by using multi-level displays to fan out and around. Fill in any gaps by incorporating platform displays and lift products off the ground. This strategy creates a focal display that keeps your vestibule fresh and engaging.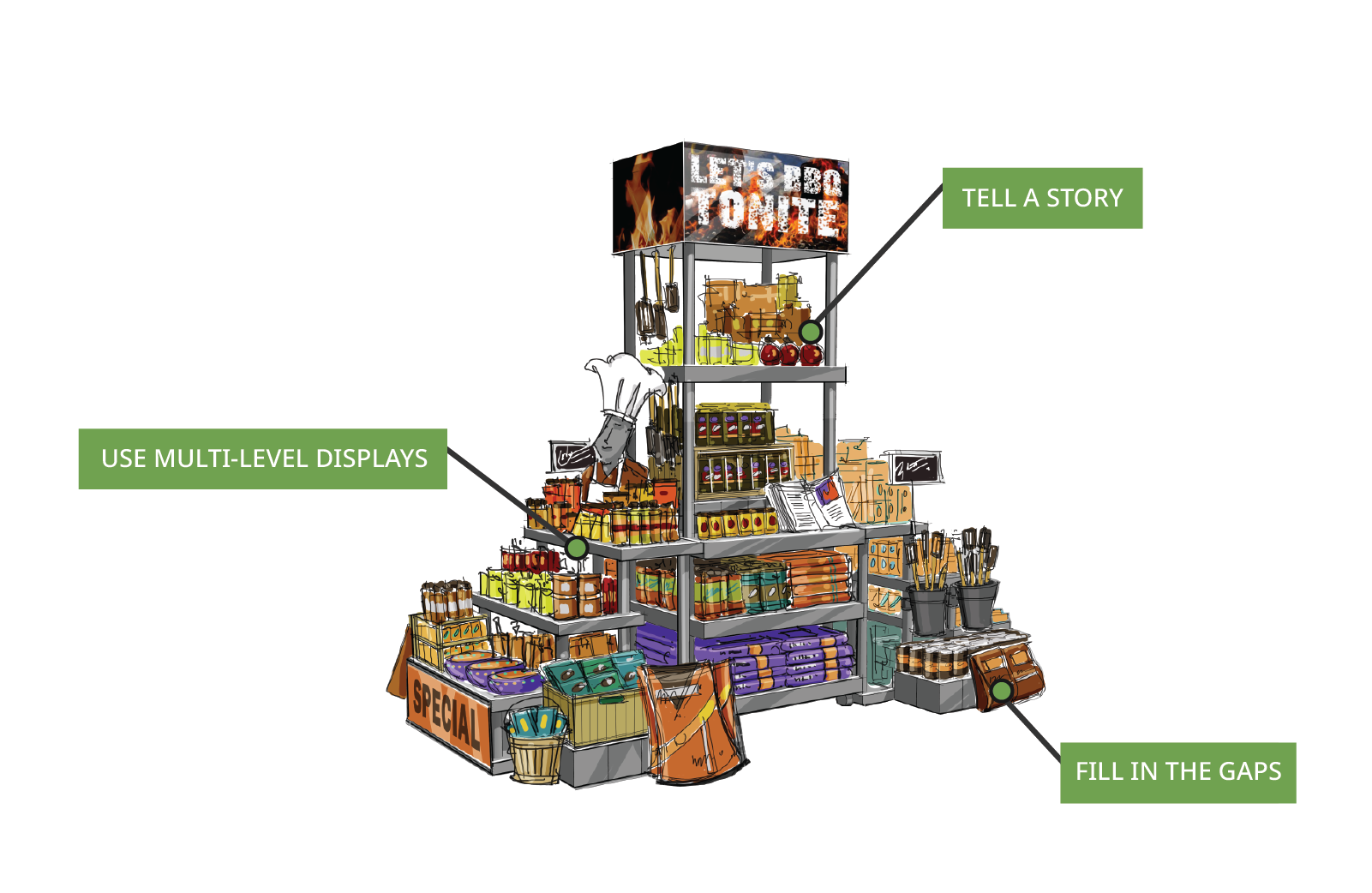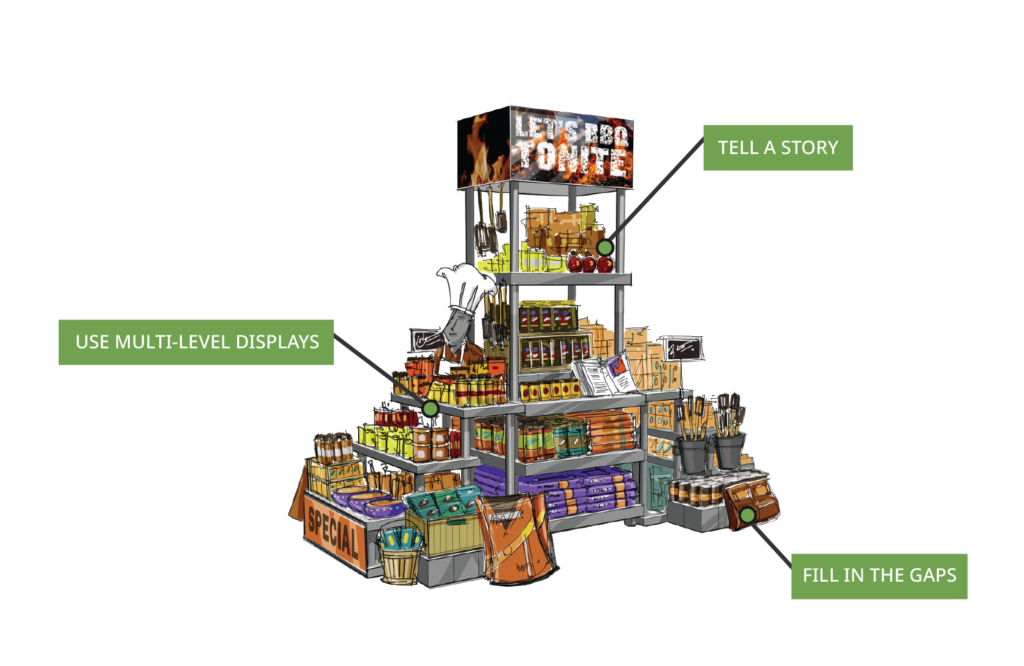 ---
We are Here to Help
Get started today with our free Retail Layout and Design Service. Together, we can transform your vestibule into an eye-catching first impression that gives your guests the grand welcome they deserve.