Broken Retail: Clearance Tables
The words "clearance sale" to a retailer usually mean it's time to balance inventory, promotions, and prices to maintain profit levels. However, too often we see a clearance table display that lacks the care and thought given to other areas of the store. Many retailers have fallen victim to resorting to folding tables as the primary go-to "display" for these types of merchandising needs.
A folding table isn't designed for showcasing merchandise effectively. This display, if you can even call it that, is generally inexpensive and easy to set up and tear down. However, folding tables look unprofessional to even the most undiscriminating of customers and will detract from your overall brand.
Let's take a look at why retailers should reconsider their choice of clearance displays and include it in their merchandising strategy.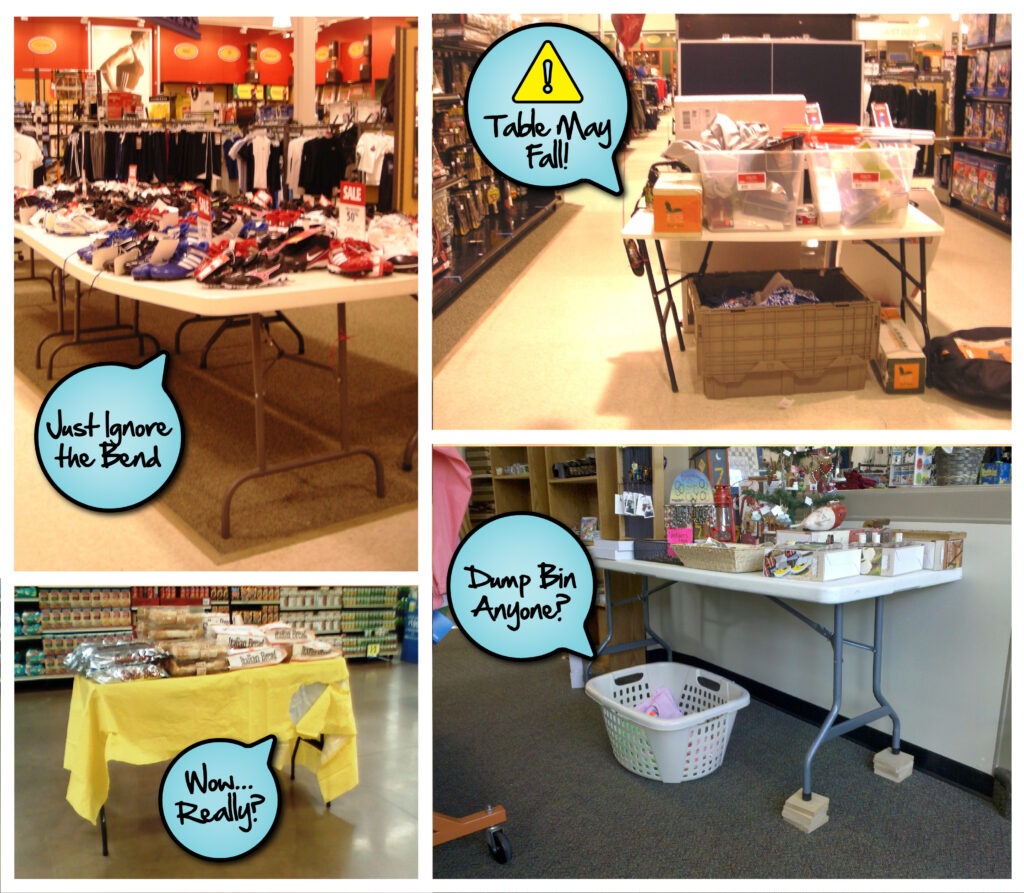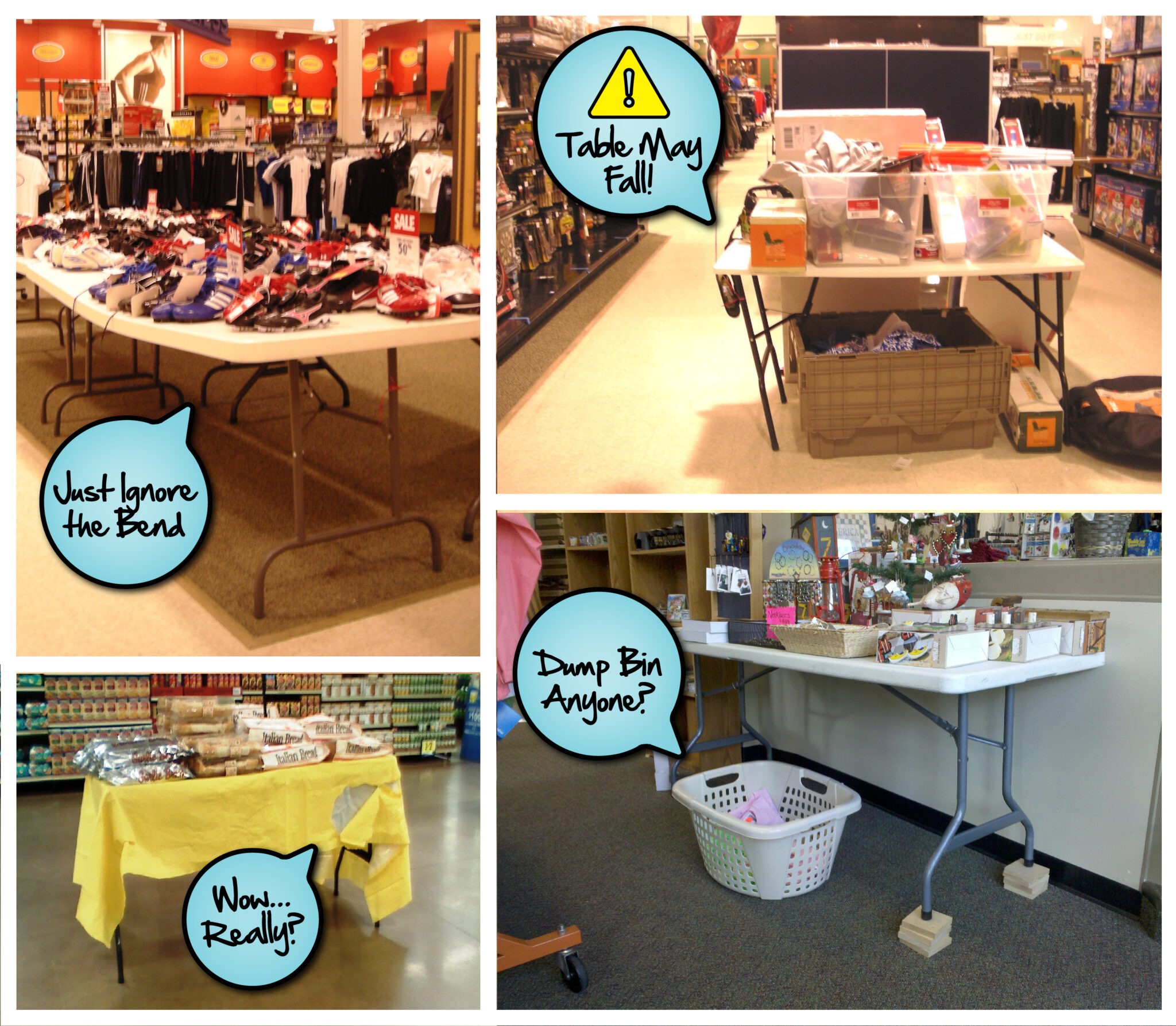 A Visual Disaster
You no doubt put a great deal of time, thought, and labor into making every nook of your store look attractive. However, when you put up a folding table in your promo aisle or clearance area, you drastically undercut those efforts.
A folding table will contrast with its environment and stand out. This could lead to the false impression that you don't care too much about this particular product and in turn, can reduce its value even further. By extension, it might seem as though you don't care about the customer experience.
A Disorganized Mess
Clearance tables typically consist of a solitary table with all the offered sale items piled on, in no particular order, under a bland "clearance" sign. Within no time, a few shoppers have poked through the offered items and left them in even greater disarray than before. Subsequent shoppers will barely give these eyesores a second glance.
A Real Safety Issue
In many instances, folding tables are somewhat flimsy, which can present a safety problem. If you were to put too much weight on such a table, it could collapse, sending pieces of merchandise crashing to the floor. If one or more of those products were breakable, shards could scatter across the floor, and an unsuspecting customer could step on one. Children, in particular, are more susceptible to serious injury if a mishap should arise from them leaning or hanging on the table.
---
A Better Way To Do Clearance Tables
Here are a few tips to get you started in choosing the right clearance display for your merchandising needs!
1. Avoid single-level merchandising.
If your clearance table has become a wasteland of neglected products, consider upgrading to a display that has space for stacking products in an attractive, orderly fashion.
Varying shelf heights gives the display an interesting appeal and allows for more inventive arrangements of the items themselves.
2. Go mobile for easy resets.
Caster wheels make the entire display mobile so it can be easily moved to different locales in the store. Line up a variety of these displays to make an entire aisle of bargains.
3. Choose displays that offer graphic integration options.
Branding is everything when it comes down to the effective sale of a product- even in your clearance programs. Graphic integration enables retailers to conveniently rebrand displays to coordinate with seasonal themes, such as Christmas, Back-to-School, Black Friday, or clearance sales.
4. Look for displays that feature no-tool assembly.
A clearance display is typically temporary, which means it needs to set up and take down quickly. There are many options that are just as convenient as folding tables yet much more appropriate for a retailer. Choose a display that doesn't require tools for assembly, is lightweight, and can be easily stored when not in use.
---
Re-Energize Your Displays Through Re-Envisioning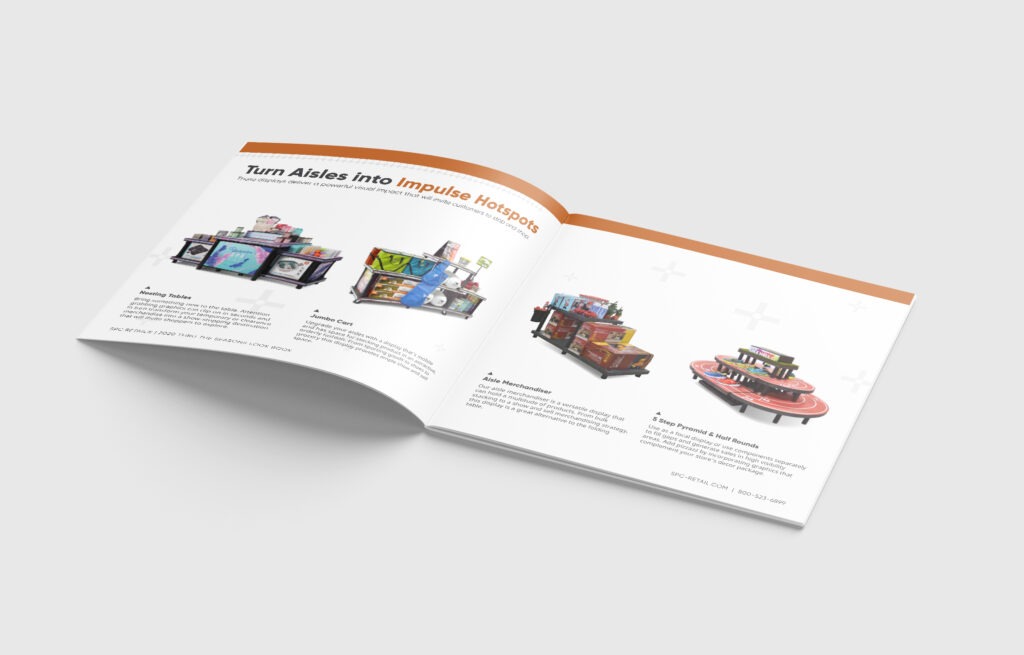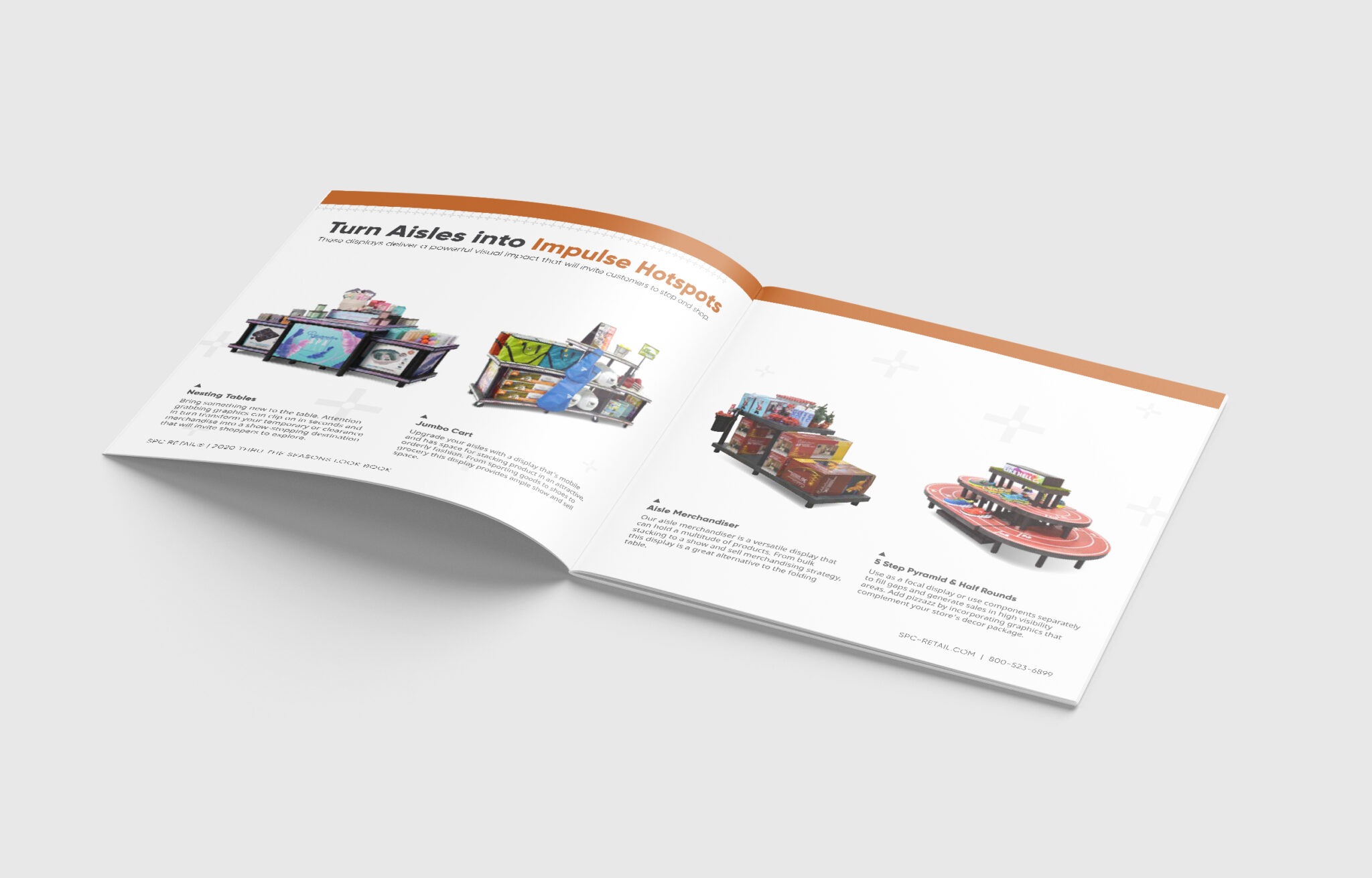 Release the power of your imagination when visualizing your clearance displays. Some easy upgrades to your display stands and racks can bring new energy to your promotional and clearance sales.
Let us help you create dynamic solutions for your display concerns. Our latest look book has answers for all your display and merchandising needs.