Energize Bulk Stacks
Client: Vitamin Shoppe
Vision:
Vitamin Shoppe needed to organize and define stacks of energy drinks positioned at various points throughout the store that were easy to miss, hard to move, and lacked branding in a creative and engaging way.
Project Scope:
The project scope demanded that the display(s) chosen showcased large cases of bulk beverages, which met the following requirements:
A heavy-duty display that could be standardized among stores.
Display(s) that would aid in improving shoppability for customers.
Integration of signage and branding.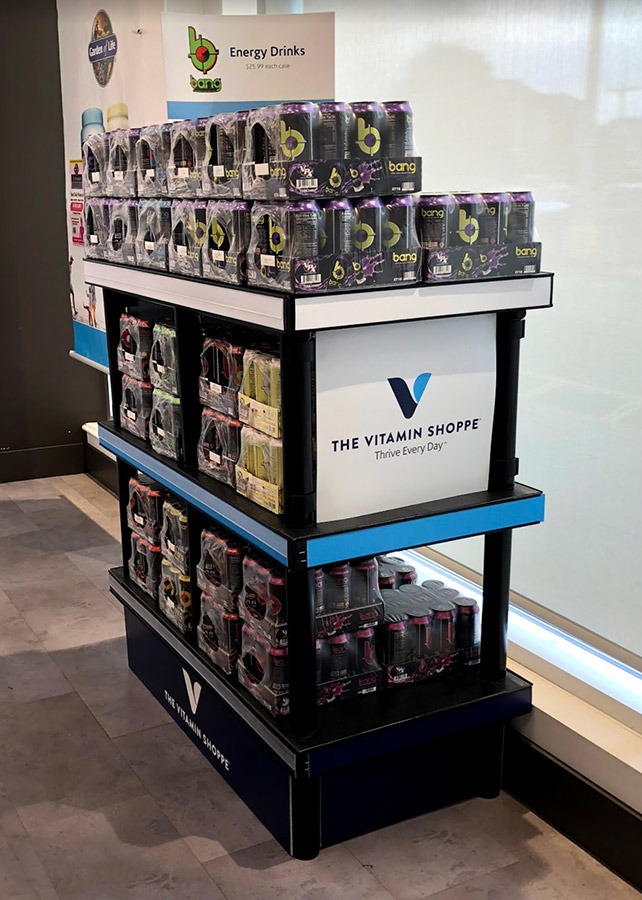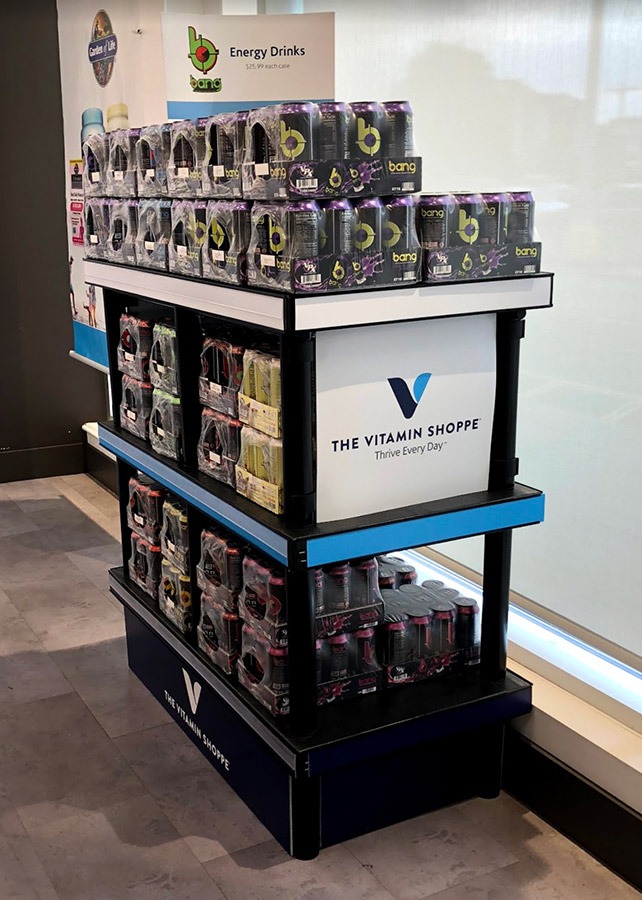 Results:
Standard shelving provided this client with ample space to bulk stack beverages in a manner that made it easy for customers to grab and locate products.
By simply getting bulk items off the floor we created an appealing and exciting display to inspire the customer to want to learn more, providing the store team more opportunity to promote what they are passionate about.