Activating Retail's Main Players
Your business is a team effort. The process of moving markers and getting first downs, of inching your way towards your profit goals needs everyone. Imagine it's third and goal. You have three seconds left on the clock. You only have one chance. Everyone knows the person they need to block or the route they need to run. What moves the ball forward isn't an individual effort. It's the team effort. It's that relationship between players. It's the trust they've built. It's the sweat they put into it every single day. It's the unity among them that ultimately brings success.
Much like the field, your store is the proving ground. You are the coach on the sidelines. You design the play, the strategy you'll use to engage your customers. Your employees are your players, and you have to trust that they will execute. They need to get that ball, your customer, over the line and make that sale. Your fans, the community, want you to succeed. If they can see you putting everything on the line, they will be cheering when you cross that goal line. When your brand can get all the players together and pointing in the right direction, that is where you have more than a brand, you have a Brand Soul™.
Who are the players you need to recruit to your team to make it to your goals? There are three leading players that you need to know about: The Team, The Customer, and The Community.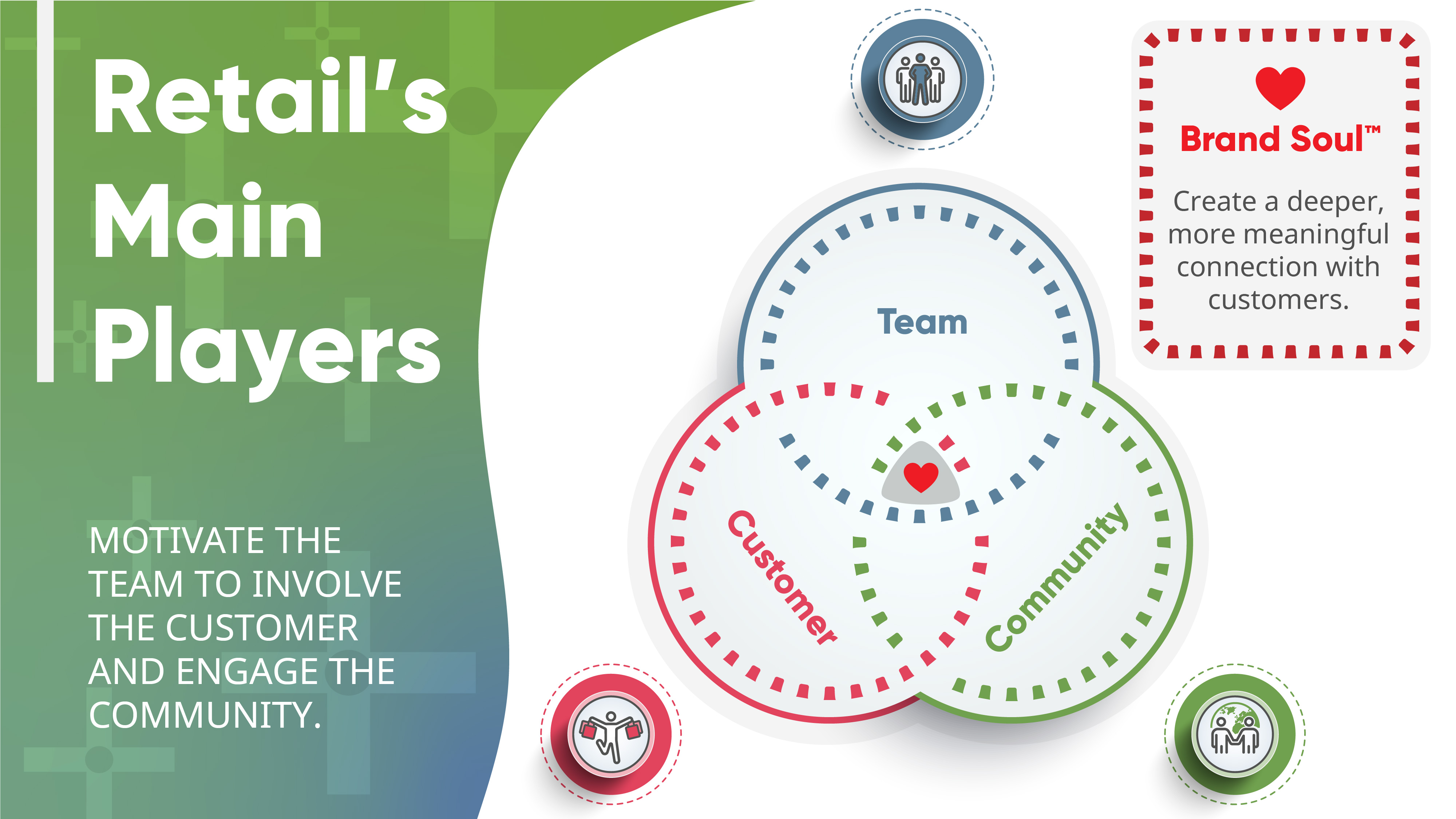 ---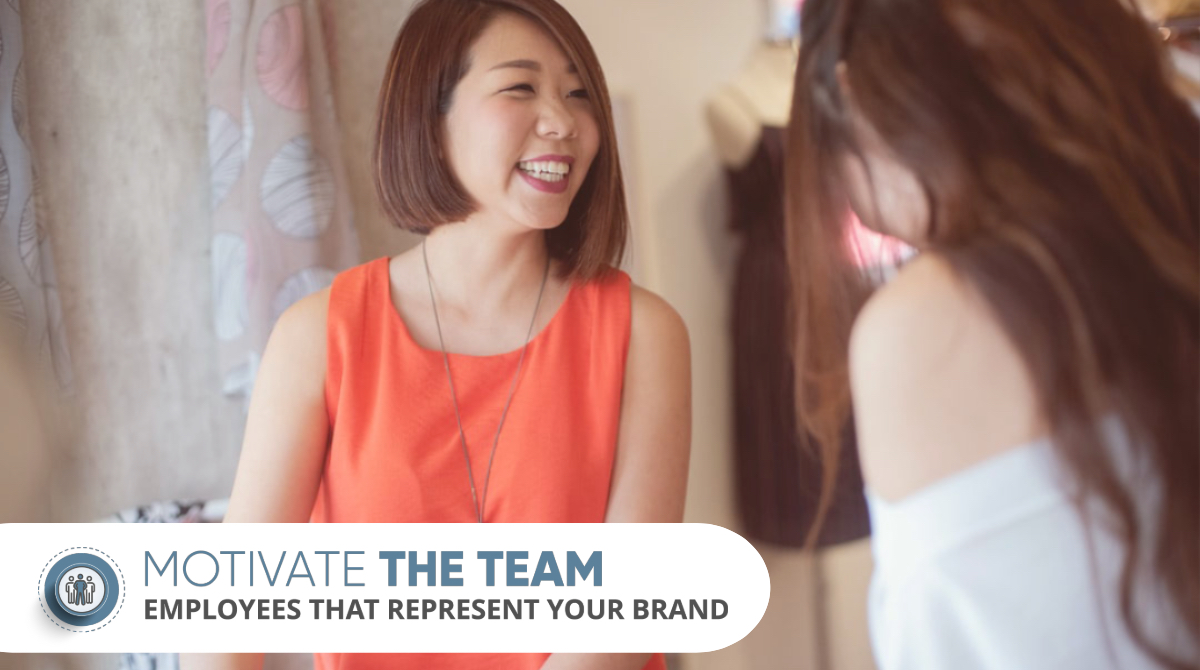 Your employees are the front line of your business. How they feel about the company and the products they sell shines through. You can hide apathy on the internet, but in real life, people can spot a fraud. With 35% of retail employees feeling disengaged from their job, you need to address employee satisfaction. Genuine enthusiasm is contagious. Giving your team the motivation they need, so they want your business to succeed is a game-changer. A motivated team will bring in higher sales, provide better customer service, and be happy, long term team members.
Genuinely care about your team members. Using words won't convince them of anything. To get your team on your side, you need to show them that you care. We most often think of this in terms of financial rewards, but that isn't the only route. Making their jobs easier and helping them understand and embrace your vision is a great way to build a relationship and bond that can be your brand's foundation for success.
Engaging displays are essential in retail. The responsibility of executing exciting visual displays often falls on store-level employees. You want your team to create engaging displays that they can be proud of, therefore equip them with the right tools. Incorporating graphics into displays also helps employees get used to product or brand messaging. It helps to create a cohesive marketing message when providing info to customers. Giving them versatile modular displays that are easy to assemble, lightweight, and easy to move allows them to do a better job in less time. It's not just a time-saver, but benefits the amount of effort need to prep a store. Less time and energy dedicated to display maintenance equals more time spent assisting customers. The time saved isn't just about your bottom line, it's something your team will appreciate too. You've successfully shown them that you respect their time enough to help them save some of it.
---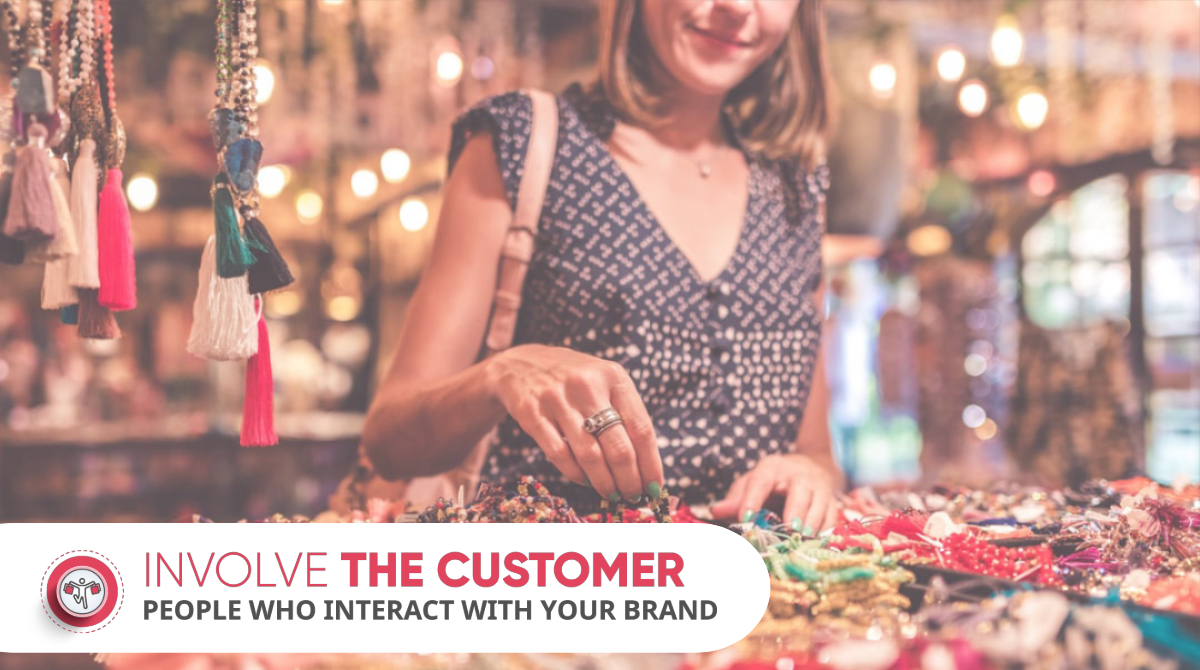 Without customers, you have no business. We already know that, but what we need to figure out is how best to engage them. Local stores no longer have to compete with other local stores and retail chains. You're competing against every e-commerce platform that also sells what you sell. Your job is now to give them a unique and engaging experience in your brick and mortar store that they can't get online.
Customers won't shop with you just out of loyalty anymore. They want a variety of products in a convenient setting. They base many of their regular buying decisions on price. A company that can connect with the customer and gives them exactly what they want, when they want is a company that will grow. Companies that do this well don't just survive, but thrive, growing 4-8% faster than their competition.
Going above and beyond means developing a strategy that lets shoppers interact with your products how they want to. It can mean letting them have an experience that is similar to how they would scroll through products on a website. It means selling more than the product. Sell them a story they want to hear. Give them access to a lifestyle that they want to pursue. Put yourself in your customers' shoes, and ask the question of what would you want to see.
Be strategic about where you place your displays. Give your customers access to specific products along the journey they take through your store. You need to draw them to you, not push them away. Make it convenient. You've taken the time to display just the right product, in just the right place, in just the right way. Don't make them reach very far to get it. Integrate signage and use cross-merchandising as a way to help educate the shopper.
---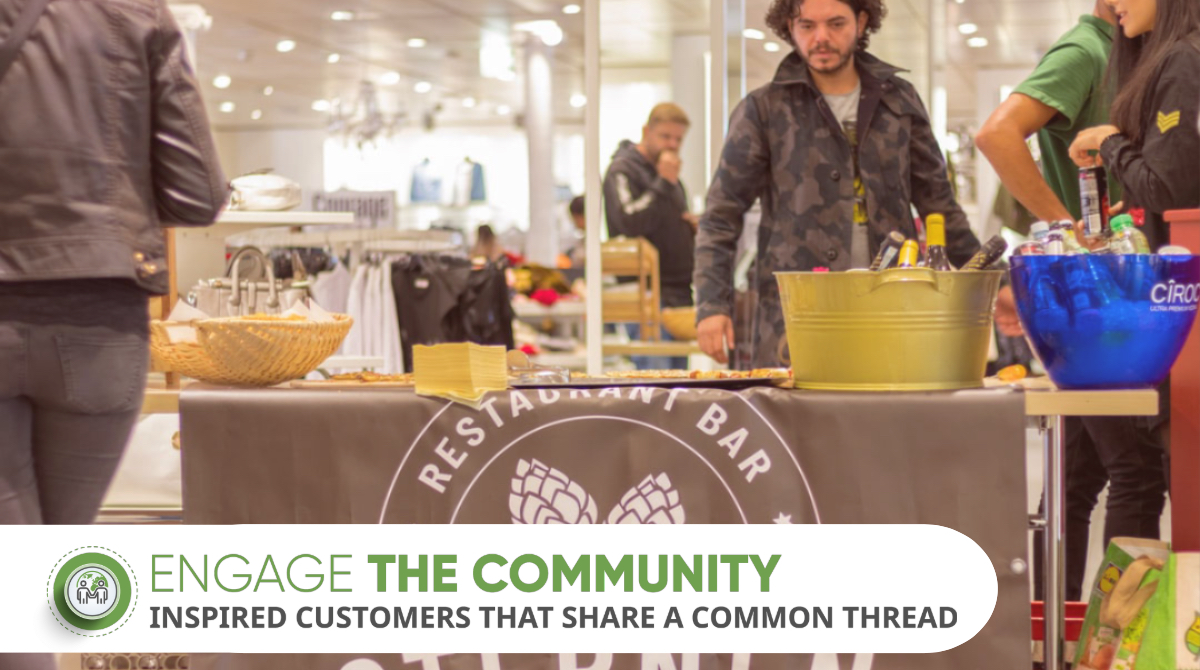 How you interact with the community is the difference between having a brick and mortar store and e-commerce space. Every person that walks through your door has the common thread of living in the same community. The more you can pull on that thread, and the more threads you can spread, and the more you can engage your customers. Engaged customers are loyal customers.
Get your customers engaged by getting them involved. This is your chance to stand apart from a web page. Be creative and think of an event that is relevant to your brand and entertaining to your consumers. A knitting store giving classes is a great idea, but if you team up with a local wine shop for a cocktail and crocheting hour, you can take it to the next level. If you are a local grocery store, demonstrate how to prepare a delicious recipe with ingredients you sell. Consider a community outreach program where you team up with an after-school center where you entertain kids with a fun project for an afternoon. You have young fans who will be asking their parents to bring them to future events at your store.
Bring social media into the mix with hashtag contests and product challenges. This allows you to see how shoppers are connecting with your brand, while also connecting your shoppers with one another in a way relevant to them. In addition, hosting a pop-up shop with local charities, groups, or events is still a tried and true way of connecting with a community. As long as you are engaging your customers in a novel and engaging way, there are no wrong answers.
---
What do you get when you put all this together? How will you know that you have managed to combine your team, your customer, and your community into one cohesive whole? By motivating the team to involve the customer and engage the community, retailers can build a deeper, more meaningful connection with shoppers authentically.You can provide a unique space that engages them with a retail experience that they can't get online. If you can cultivate your Brand Soul™, you can integrate yourself into the community, becoming a brick and mortar pillar that is valued, appreciated, and therefore shopped at regularly.