5 Ways Retailers Can Generate More Foot Traffic
"Traditional retail is dead," everyone says. "E-commerce is the future." But this couldn't be further from the truth. Despite the explosion of digital, shoppers still favor brick-and-mortar over the mouse, with e-commerce sales making up only 10 percent of retail sales.
Still, competition for consumers is still fierce, and brick-and-mortar outlets need to think outside of the box in order to generate more foot traffic.
1. Evolve Your Sales Strategies
Consumer purchasing behaviors are in a constant state of flux, but there's one constant: Shoppers prefer quality over quantity. If consumers want a specialized item, they have access to thousands of products online but, when shopping in a brick-and-mortar store, they love the essentials — familiar products that provide them with value.
Sixty-two percent of consumers who shop in-store say it's because they can physically handle products before making a purchasing decision. They want a tactile experience, something they can't get online. Moreover, 49 percent of consumers shop in-store because they need something immediately.
If you want to increase foot traffic to your brick-and-mortar store in 2020, you need to meet these consumer demands.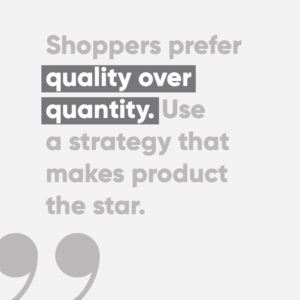 2. Engage Shoppers More Deeply
More consumers expect in-store experiences when they shop — product demos, interactive shows, special displays, etc. Many of the big brands do this in their flagship stores, but you can still achieve the same level of engagement with a fraction of the budget.
Providing extra value to consumers who visit your store is a great way to boost engagement, especially among young people. Research shows that nearly half of all millennials (48 percent) shop in-store at least one time per week, but these visits don't always translate to in-store purchases.
Unique experiences like hosting classes or rotating themed displays can be a great way to engage with this lucrative demographic.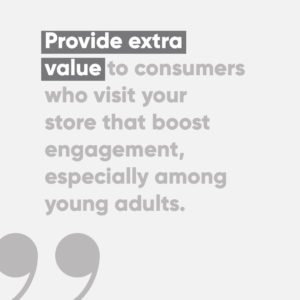 #3. Optimize Store Space
Space is at a premium in the retail sector, but bigger isn't always better. Remember, consumers don't expect you to carry thousands of products in your store like Amazon does (again, aim for quality over quantity), but you can utilize space in a way that creates a welcoming atmosphere and boosts foot traffic.
Optimize space with displaying products in an innovative, attractive way that inspires and engages shoppers. Mirrors, for example, create the illusion of extra space, while the right window layouts let you quickly adapt to changing products and seasons.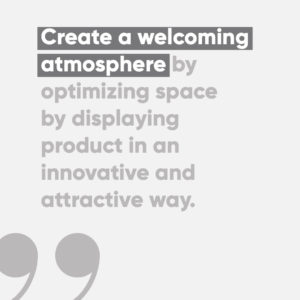 4. Connect With the Community
Eighty-one percent of consumers would make personal sacrifices in order to address social and environmental issues. These consumers tend to be young, socially-savvy and place a greater value on sustainability than price.
If you own several stores, you still need to operate at the local level, whether it's working with other local businesses, hosting pop-up days at regional events, or partnering with good causes in that area.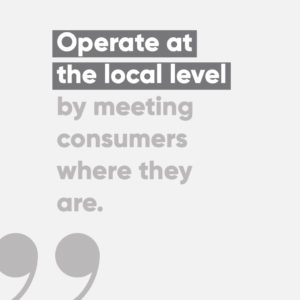 5. Create a More Personal Experience
When it comes to brick-and-mortar, consumers crave personalized, individual experiences unique to their budget and circumstances. Loads of brands successfully incorporate personalization into their sales models — Stitch Fix, Instacart, Cratejoy, Home Chef, you name it — and this is something you can use to increase footfall over the next year.
Personal in-store experiences might involve:
Personal recommendations, where you link technology like apps with in-store experiences so consumers can find recommended products based on their previous purchases and interests.
Personalized recipes, where you showcase the products needed to create a unique experience. This doesn't just pertain to food. Curate displays for rock-climbing days or making a terrarium, for example.
Personalized service, such as buy online and collect in-store, repair services, rentals, design, and much more.