4 Tips for Arranging Your Garden Center
You have lush plants and gorgeous flowers in a variety of vibrant colors and textures that you know your customers will love. How you arrange them in your store, however, will determine how well they ultimately sell. It's essential to put together engaging displays that will catch your customers' attention.
1. Know Your Customers
The first step in arranging your garden center is to know your customer base and what sells well in your market area. Not only is it important to carry plants and flowers that are native to the growing zone where your store is located, but it's crucial to know what is popular among customers. For example, if hardy perennials like Daylilies and Hostas normally sell well, make sure they are prominently displayed where customers can easily find them.
Nursery Management points out that it's not enough to just carry what the customer wants, but to have a wide variety of what they want. People like to have plenty of choices. If rose bushes are a big seller in your store, make sure to have a variety of colors and sizes available. Putting them together on a large display that's prominently located is a great way to showcase your best sellers.
Carry product that customers want in a wide variety of options and place in a prominent area.
Click To Tweet
2. Create an Experience
Unlike when shopping for singular items such as food or clothing, gardening customers are usually looking to put together a flower bed, decorate their patio or even landscape an entire yard. They are looking at the bigger picture and need to see products organized in this fashion. When customers see several items that go together as they would in a garden or a patio, they are more likely to be inspired to purchase more than one product. Using seasonal and holiday themes are great ways to put together enticing displays. It's often necessary to use all available space to create an unforgettable experience for the customer. This includes using the floor and multi-leveled displays.
3. Find a Focus Area
It is imperative to create focal points that include putting items together that would go together in an actual garden. Garden Center points out that it's important to put together a cohesive theme, such as colors that complement one another or a display of edible plants. This is where you can maximize the use of corners. Your larger displays should be centrally located while individual items that go together can be arranged along the corners and outer walls. When putting together merchandise along the walls, it's important to remember to break up long runs using a variety of display levels, types, and configurations.
4. First Impressions Matter
When customers first walk in the door, they need to see a great display that will make them want to see more. When setting up a display near the main entrance, it is important to maximize space and sightlines to make an eye-catching statement. This includes varying the fixture heights to expand upward as well as out. According to Washington State University, initial impressions, which often occur within the first 10 seconds that a customer enters a store, can affect the entire shopping experience. A round display is a good choice for areas that are near entrances and exits. People coming from all directions will be able to easily see your products.
The first 10 seconds that a customer enters a store can affect the entire shopping experience.
Click To Tweet
Master Your Layout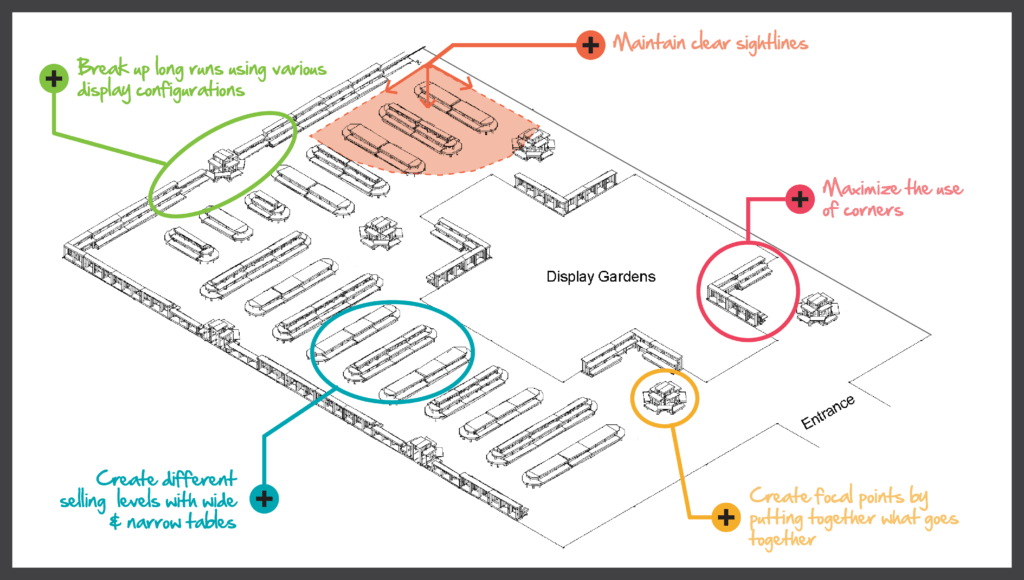 Nothing in your store should be left to chance. Strategically organizing merchandise and creating a shopping experience that will inspire your customers, requires using the best displays and fixtures. Finally, make sure that the flow of traffic in your store is logical and easily defined. Merchandise that is well organized and attractively displayed will create an enjoyable shopping experience for your customers.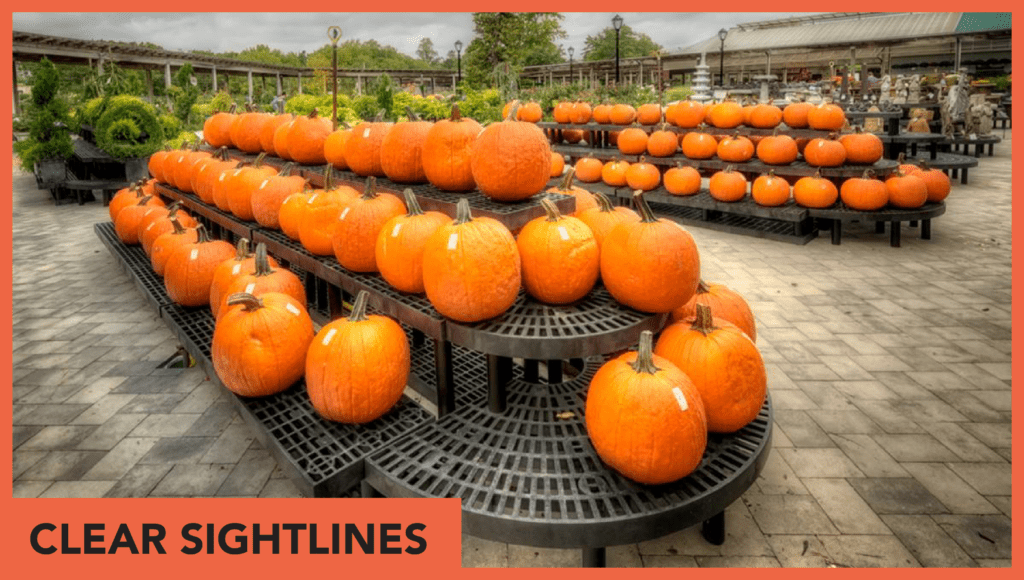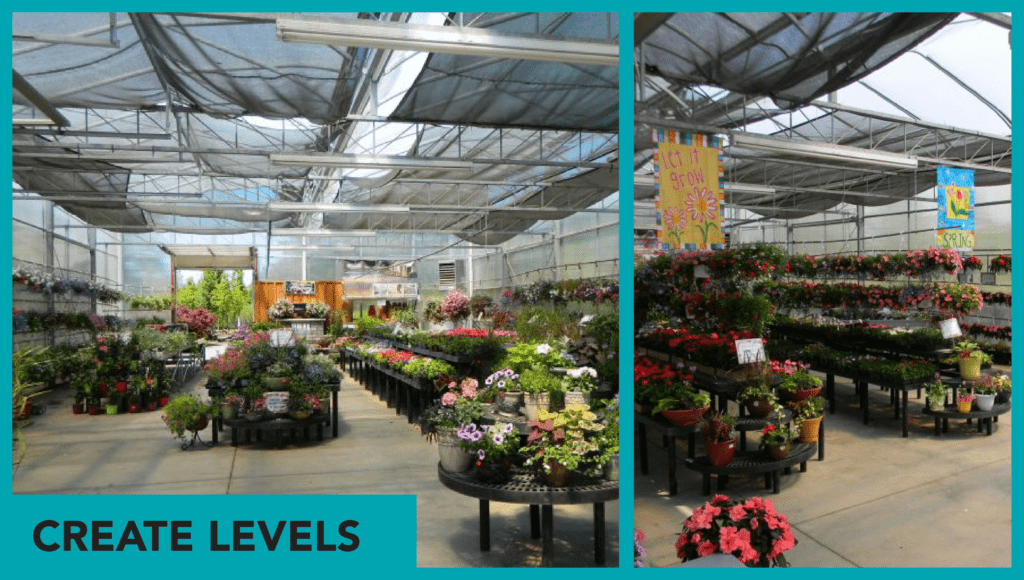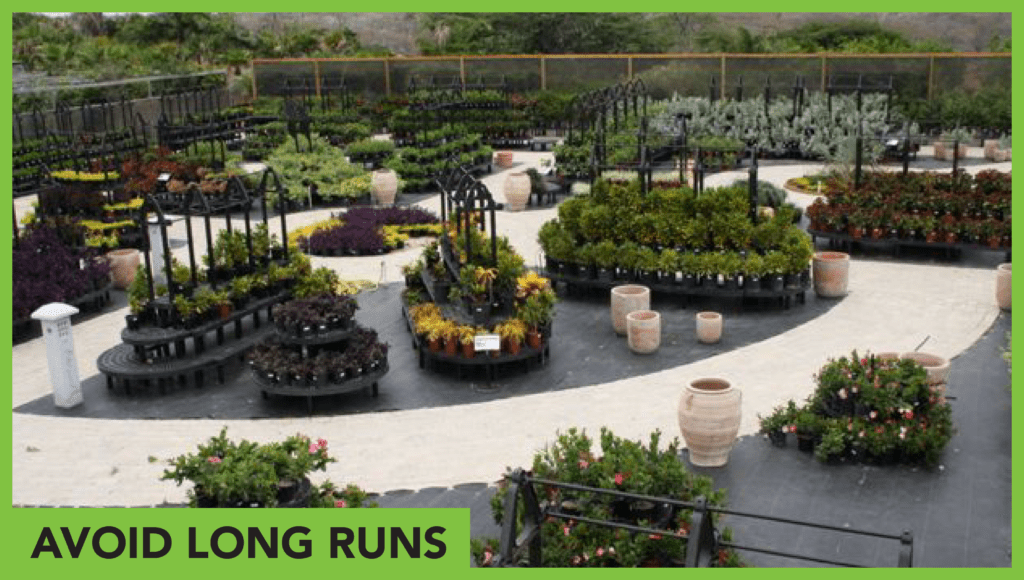 Want to learn more about planning your retail layout. Check out our ultimate guide to designing an engaging retail store layout.