Layout & Design Service in Action
Client: W & W Nursery
Problem:
Faced with an outdated garden center layout and old wooden displays, W & W Nursery was ready for an update. Their current displays were tall, heavy, and difficult for customers to shop, while the flow of the layout caused shoppers to miss key areas of the store. SPC Retail® was tasked with addressing these issues while keeping the following goals in mind:
Display heights and configurations must be reachable and easy to shop
The layout must establish a better shopping flow throughout the store, eliminating dead ends.
Must provide ample merchandising space that establishes a logical organization of the product.
Needs to showcase W & W Nursery's unique and creative identity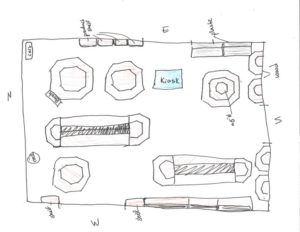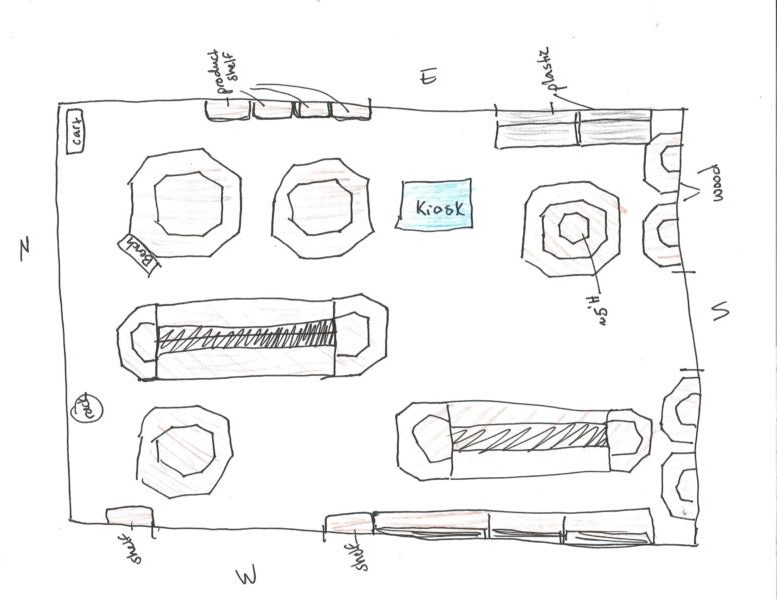 Solution:
Establish Layout
We addressed the store layout and determined a way to get customers to the back end of their greenhouse. It was determined that by placing displays on an angle, we were able to redirect the organic flow throughout the greenhouse to promote more foot traffic to previously less-visited parts of the store.
Promote Impulse Sales
We established a focal point area near the permanent point of sale system to help generate impulse buys. By creating a "DIY" focal display next to the checkout, W & W can now showcase hard to merchandise product, such as succulents or potting containers.
Merchandising Flexibility
When it came to choosing fixtures, we wanted to give the client more flexibility to make changes throughout the year. We proposed using our smaller displays that could be reconfigured into various groupings to accommodate their changing merchandising needs.
Results:
The new layout provides W & W Nursery an organized space that maximizes the amount of product on the retail floor. The height chosen for the benching is ideal for easy shopping while also maintaining optimal sightlines to allow customers to see more of the space upon entry of the store.
With the changes made, W & W Nursery has reported an increase in sales of their bulk items that are located in the back of the greenhouse, and of their succulent related products that were featured in the focal area next to their cash register. In addition, they saw record-breaking sales numbers in the first two weeks of opening for the season.
Testimonial:
"Our experience with SPC was phenomenal from start to finish. We worked together to completely re-design the entirety of our 2,800 sq ft glass greenhouse and they took everything into consideration while being very accommodating to our needs and suggestions. Customer service was outstanding and they were quick to resolve any issues without a problem. We are overjoyed with the results and will definitely be working with them again in the future!"

-Aleah Williams, W&W Nursery