Eliminate Inconsistencies
Client: Gordon Food Service (GFS)
Vision:
GFS wanted to update produce fixtures to eliminate inconsistencies with ineffective displays that are flimsy, easily damaged, and immobile.
Project Scope:
The project scope demanded produce displays which met the following requirements:
Durable displays that could hold heavy bulk produce items.
Mobile displays that could be repositioned as needed.
Displays that could be used in various store layouts.
Storage space for over-flow of product.
A cost-efficient design solution that stays within budget.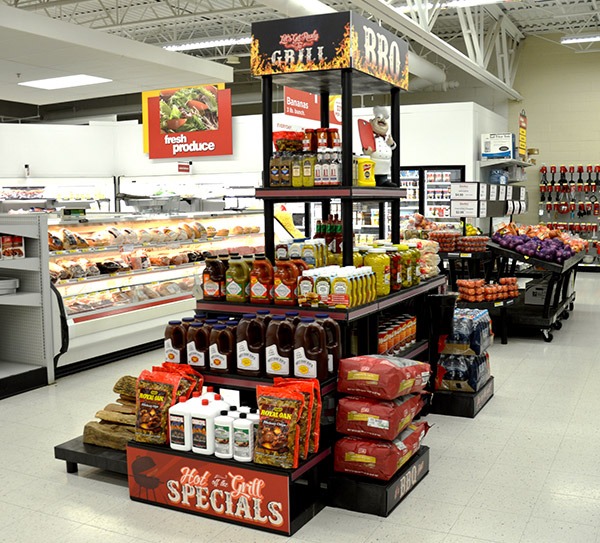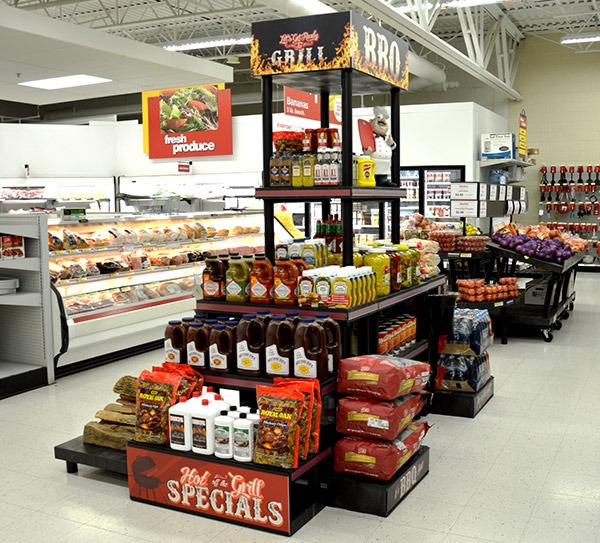 Results:
A cluster of fixtures which included tilt-top displays, single-level benching, and half-round end caps created a more concise look and organized produce for enhanced shoppability.
Integration of casters allowed for easy mobility of larger displays.
The uniform look and strong modular design support a variety of merchandise, allowing the flexibility to accommodate changes in seasonal produce items.